MORE than 50 people were arrested during a week of action as a number of weapons were found.
As part of Operation Sceptre, teams across the force carried out a range of enforcement activity to tackle knife crime, as well as education and engagement activities designed to raise awareness of the dangers of carrying a knife.
A range of weapons were surrendered into knife bins located across the region, as well as being recovered in sweeps of open spaces and arrests of suspects.
In total, 55 knives were recovered from across South Yorkshire - including in Barnsley - with machetes, samurai swords, flick knives and lock knives being handed over to the police.
South Yorkshire Police's knife crime lead, Detective Superintendent Dave Cowley, said: "We are committed to reducing the threat of knife crime within our communities and reducing the number of victims of knife crime.
"Operation Sceptre is an important week of action that helps us raise awareness of the dangers of carrying a knife.
"Tragically, only last week a teenager lost his life in Crookes, Sheffield, after he was allegedly stabbed.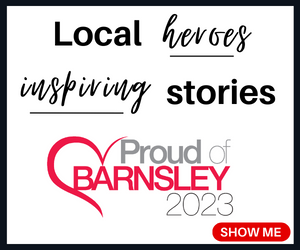 "A man is charged with his murder.
"This devastating incident serves as an extremely sobering reminder of the importance of tackling this issue and I want to assure our communities that it remains a top priority.
To have reached over 3,400 young people with our early intervention and engagement work in schools is a fantastic result.
"However, it's important to note that our work continues beyond this national week of action and our officers are working every day to reduce the number of knives being carried and the number of people being hurt by them.
"As always the public have a very import part to play in helping to keep knives off our streets.
"They can help us as an extra of eyes and ears in our fight against serious violence and knife crime, and by making a report to us you could help save a life.
"If you are worried that someone you know is carrying a knife, please report it.
"We can then take the necessary steps to safeguard them.
"If you need to report a knife related crime to police, please report it to us online via our website call 101 or dial 999 in an emergency if there is an immediate danger to life."