BARNSLEY chief executive Khaled El-Ahmad has called for greater investment in EFL refereeing after controversial decisions went against his side in last month's League One play-off final.
Midfielder Adam Phillips was sent off five minutes into the second half against Sheffield Wednesday. The challenge on Lee Gregory split opinion among viewers and pundits, with many saying it was a harsh dismissal.
The red card came minutes after Barnsley were not given a penalty for what looked to be a clear foul by Gregory on Liam Kitching.
Both decisions were made by referee Tim Robinson – who has since been promoted to the Premier League group of officials – and backed up by Video Assistant Referee Tony Harrington who watched replays.
El-Ahmad said after the game that Barnsley had been 'absolutely robbed by the referee.' This week he told the Chronicle: "I don't think there's any way to go around it. I try to be a good professional and positive even when emotions are high.
"The difficulty is there were two obvious decisions which went wrong.
"Coventry were saved by a VAR decision in their final, and you would hope it would be the same for us.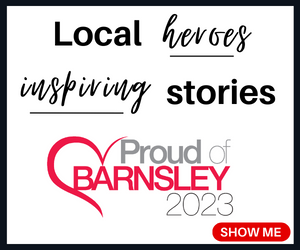 "But the game is over.
"We have to move on because we didn't get promoted.
"In general the investment in the refereeing system needs to be increased.
"The game has improved, the players and staff are paid more. The investment isn't matched for referees. It needs to raise its level. I also understand referees will never satisfy everyone. It's part of the game and it is maybe part of what makes it interesting."
Phillips is now due to miss the first three games of next season, unless the Reds successfully appeal. El-Ahmad said there were 'ongoing discussions' over an appeal but would not expand on that.