'SIGNIFICANT' funding cuts to the town's bus services - announced at a time when leaders urged the government to provide a bigger cash injection - will result in an urgent review being done to prioritise passengers' needs amid warnings of routes being axed.
The Department for Transport (DfT) approved a £300m national package last month - but South Yorkshire's £3.15m for 2023/24 'falls way short' on what is usually given.
South Yorkshire Mayor Oliver Coppard told a meeting on Monday that the 'insufficient funding' announced was 'a disgrace' and warned that its impact will be noticed later this year.
Mr Coppard said: "Whilst I welcome any funding that comes into the region to support bus services and public transport more broadly, the level of cuts that we are now facing as a result of the funding that has now been decided by the government are a disgrace.
"Public transport is an absolute lifeline for all too many people and there are thousands of people who rely on those bus services to get to work, see friends and family, get to medical appointments and have a decent standard of living.
"Without the bus services that we now face losing, I fear for the future of all too many people across our communities and how they will engage meaningfully.
"We once had a world-class public transport system and that has been slowly and surely been taken apart as a result of privatisation.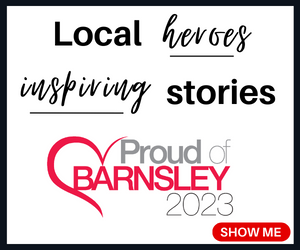 "Frankly, without a significant investment of cash from this government, I really fear for the bus services here and the future we currently face."
As levels of DfT funding available to South Yorkshire Mayoral Combined Authority (SYMCA) were only confirmed on May 19, leaders agreed more time was needed to take decisions about the levels of funding committed to protect the network from July this year, and what this means in terms of available funding to support fares, routes and concession initiatives.
However, they warned the government's funding decision will have consequences, and the SYMCA may have to step in to put on short-term bus services if operators deem them to be unprofitable.
A report said: "We now know that the levels of available funding - through use of DfT allocations as well as local reserves - are insufficient to mitigate against the full extent of all potential network reductions whilst also simultaneously sustaining fares and concessions initiatives.
"As such, prioritising choices will be essential to ensure we arrive at a supported bus network which is both sustainable in cost terms, but also provides passengers with services focused on priority routes, times of day and days of the week.
"In order to arrive at a decision on priorities, it is recommended that the SYMCA undertake a short, focused exercise to review spending options and engage with the four local authority areas to ensure engagement on our decisions.
"This will review the priority of bus service types, their relative costs to sustain under contracts and what funding is available by combining the use of DfT funding as well as existing revenue budget and options for use of agreed reserves."