The incredible tale of resentment and attempted murder is just one of the many stories detailed in the book 19th Century Barnsley Murder, available here.
It may read like an Agatha Christie special but was not concocted by a creative novelist and is actually part of the huge local true crime archive which has been documented in a number of titles.
Below is an extract from the book:
Sometimes it is unclear whether murder was the actual motivation for a crime; in many cases a desire to scare was the intention rather than death itself. Such cases usually resulted in a charge of manslaughter rather than murder. A case that illustrates this was heard in Barnsley in March 1858, when a young man was accused of poisoning another.
The tragedy was that this ended in the death of the accused, rather than the intended victim. Grocers Messrs Armitage of Barnsley employed two young men as assistants. For some time, one of the men, Frederick Heptonstall, who was aged twenty-two, had practically managed the branch at Silkstone. He had been held in high favour by his manager, and had got on well with the other assistant, Benjamin Fawcett. That is, until the end of March, when for some unknown reason Heptonstall received his notice and Fawcett was appointed in his place.
Naturally there was much resentment at his replacement and Heptonstall felt his dismissal keenly. He was convinced that the reason for his discharge lay with Fawcett, whom he suspected had been telling tales to his employer. In an attempt to get his own back, Heptonstall was determined to make Fawcett pay. On Saturday, 27 March 1858, with the two men still working in an air of seething esentment, the problem escalated and an argument broke out between them. Heptonstall went home that night with a grim determination to carry out his plan to full effect. He bought half an ounce of croton oil from Mr Joseph Mitchell, a druggist at Barnsley, on Sunday, 28 March. Croton oil is prepared from the seeds of a tree called Croton tiglium, which is cultivated in India. Taken internally, even small doses will cause diarrhea, and no doubt this was Heptonstall's true intention.
The following day, when the two men were having a tea break at the shop, Benjamin Fawcett helped himself to sugar and put two spoonfuls in his tea, as was his habit. Soon afterwards he was taken very ill with a burning throat and the most violent stomach pains and diarrhea.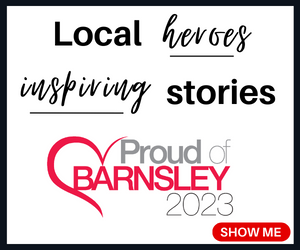 The smirk on Heptonstall's face told him everything, and he managed to get to a local doctor, Mr Ellis, of Silkstone, and told him that he had been poisoned. He also told him that it was Heptonstall who had poisoned him. He told the doctor that as he was the only one who took sugar, it was therefore probable that the poison had been put in the sugar bowl. He also knew that the only person that would have the opportunity of tampering with the sugar was Frederick Heptonstall.
The doctor saw that his patient was in great pain and when he heard what he was saying he summoned another surgeon, Dr Jackson, of Barnsley, for a second opinion. As the poor man's pains increased in violence, the two doctors gave Fawcett an emetic, and then sent him directly home. Mr Ellis assured Fawcett that he would follow him immediately. When the surgeon arrived at Fawcett's home, however, he found his patient in complete agony. For many days both doctors felt sure that Benjamin Fawcett's life was in extreme danger. The day after the poisoning, Frederick Heptonstall opened the shop as usual, and continued with his duties as manager. He gave no indication of concern even though he knew that Fawcett was seriously ill, no doubt convincing himself that his former colleague was putting it on in order to make him suffer.
It was very probable that he convinced himself that Fawcett would indeed recover. At some point during the afternoon, Superintendent Burke called at the shop, and he showed Heptonstall the statement made by Fawcett claiming that he had poisoned him. When Heptonstall tried to explain that it had all been a joke, the superintendent showed him the doctors' evidence. They had analyzed the results of the emetic and found that Fawcett had been poisoned by a most unusual poison for that time. Police enquiries around the local chemists had proven that Heptonstall had in fact purchased the croton oil, and he was arrested. It was at this point that Frederick Heptonstall admitted that he had given Fawcett something that he had been told would make him very ill for a short while. He stressed that he had no intention of poisoning the young man.
Superintendent Burke charged him and took him to the Barnsley Police Station, and there he took down his statement. Heptonstall admitted buying the croton oil from Mr Mitchell's shop. The young man seemed dazed by what was happening and told the superintendent that he did not know that croton oil was a poison, although he knew that it had been used in medicine. His lodgings were searched and a bottle of liquid found, which was established to be the remains of the croton oil.
The following morning, Wednesday, 31 March, Frederick Heptonstall was brought before magistrates Mr Thomas Taylor Esquire and The Reverend William Wordsworth charged with wilfully administering poison with intent to murder. Heptonstall stated that he had given Fawcett the croton oil with the intention of giving him 'a good scouring' due to the alleged stories that had circulated about him. Mr Ellis gave evidence that croton oil was a very dangerous substance to give someone, pointing out that even a small amount applied externally could cause irritation and swelling. The druggist Mr Joseph Mitchell confirmed that the prisoner had bought the oil from his shop. Mitchell produced the bottle and indicated how he had put the oil into it, filling it up to the shoulders. Mitchell demonstrated that about a third of it had been removed. Superintendent Burke told the magistrates that the remains of the sugar bowl had been sent for analysis to a surgeon from Leeds, Mr Scattergood. The prisoner was then remanded.
Heptonstall appeared in court in Barnsley again on Monday, 12 April 1858, before the same magistrates. On this occasion, Mr Newman appeared for the prosecution and Mr Hamer for the defence. Mr Scattergood appeared and told the magistrates that he had received 1,213 grains of sugar from Superintendent Burke. He also produced the bowl that had contained the sugar and had been kept on the shop premises. He told the court how he had examined these grains and found that they contained about seventeen grains of croton oil. Heptonstall's defence, Mr Hamer, stated that he was of the opinion that the case against his client was purely circumstantial. As far as he was concerned there was absolutely no evidence of any intention on the part of Frederick Heptonstall to poison Benjamin Fawcett. He maintained that his client had stated right from the start that the act had been carried out as a joke, and now exhibited great penitence for the injury he had inflicted on his colleague. Mr Hamer concluded by saying that because the young man claimed that this was just a prank, he hoped that the magistrates would not commit him to the assizes. The magistrates disagreed, and after a short consultation they ordered that Frederick Heptonstall was to take his trial at York on the capital charge of attempted murder.
There is little doubt that during the time that Heptonstall was confined to prison and was walking in the exercise yard while awaiting his trial, he had plenty of time to reflect on his foolish act of revenge. Certainly by the time the prisoner appeared at the York Assizes before Baron Martin on Friday, 16 July 1858, he seemed to fully understand the seriousness of his position. Mr Bliss QC and Mr Davison were the prosecution team and Mr Price appeared for Heptonstall's defence.
Benjamin Fawcett, who was by now fully recovered, gave evidence of being taken ill after ingesting the sugar in his tea. Heptonstall barely looked up at his colleague as he made his statement. Mr Price claimed that the facts of the case did not prove that the intention of the prisoner was to do any kind of bodily harm to Fawcett, and he reiterated that to his client it had just been a foolish hoax. Mr Price claimed that when the prisoner bought the croton oil 'he believed that it was some kind of laxative medicine'. The defence's case was made more difficult by the fact that there was no direct evidence of the defendant's guilt. To counterbalance this, the whole defence case was simply made up of witnesses who gave evidence of Heptonstall's previous good character. But the jury didn't see the joke and they found the prisoner guilty of administering the drug with the intent to seriously injure Benjamin Fawcett.
They also gave a strong recommendation for mercy, due to the defendant's very young age.
The defence counsel then brought up a legal objection as to whether this was strictly an offence or not. The judge consulted with his colleagues on the bench, but they were unable to agree. As a consequence, Baron Martin ordered that the prisoner was to be released for the time being on bail under recognizes of í20. He then ordered him to appear at the next assizes. Frederick Heptonstall left the dock reassured at this temporary reprieve, but undoubtedly wondering how things had gone so dramatically wrong.
On 13 November, the case of The Queen v Heptonstall was discussed in the Court of Criminal Appeal, before the Lord Chief Justice Wightman and Justices Williams, Hill and Baron Channell. The Lord Chief Justice stated: 'To kill a person by poison was as much an offence as running a man's body through with a sword.' Heptonstall's defence counsel, Mr Price, contended that no offence had been committed at common law or under the statute. He claimed that the prisoner simply intended to do his colleague no more harm than to cause him great discomfort. The Lord Chief Justice claimed that by 'using that argument, a most dangerous and atrocious act could be committed, and the guilty party would be allowed to escape without being punished'. After much discussion no decision was reached and the only conclusion they could come to was to reserve their verdict until the winter assizes, when Heptonstall would once again appear before them.
There was uproar at this announcement, which to a lot of people seemed to be too important an issue to be 'fobbed off' in such a fashion. In the end it was a mute point. On the morning of Sunday, 5 December 1858, Frederick Heptonstall, still out on bail, was found dead at Barnsley. Although there are no details as to how or when he had died, and despite his claims that 'it was all a joke', there was little doubt that his prank on Benjamin Fawcett had affected his mind. As the newspapers of the time stated, 'it had accelerated his death at only twenty-two years of age'.