HOSPICES caring for the town's most in-need residents urgently require more financial support, according to a local MP.
Stephanie Peacock, who represents Barnsley East, recently spoke in a debate in Parliament to highlight the support that hospices need.
This debate highlighted what support is necessary in order for these facilities to be able to continue to operate to high standards for some of the most vulnerable in society.
Ms Peacock focused her remarks on the case of her constituent, six-year-old Daniel Green from Darfield, who is receiving care at the Bluebell Wood Children's Hospice in Sheffield.
The MP has been in contact with the hospice and Daniel's family to discuss the support hospices need and how the cost-of-living crisis in particular has impacted how care can be delivered.
She said: "I recently spoke in an important debate on the support hospices across the UK need to be able to continue to deliver the high quality, sensitive care they are known for.
"On this occasion, I focused my remarks on the case of Daniel.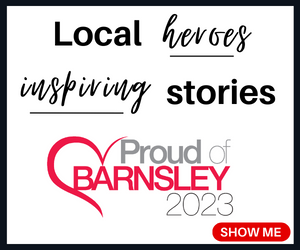 "His family are pleased with the care they have been offered by the facility, but they are concerned as last year Bluebell Wood was forced to close due to staffing pressures.
"The facility has since re-opened, but it is vital that the government provide hospices and families with certainty that they will be able to deliver the care they are used to."
Daniel, whose brain is damaged in three areas, was diagnosed with cerebral palsy and mitochondrial disease at four months old leaving him struggling to stand, sit and eat.
He was placed into palliative care in 2021, but his family took comfort in the fact he would be able to receive care at Bluebell Wood.
That was until the service was forced to temporarily suspend its clinical services to the public due to a shortfall in funding and staff last year.
Daniel's grandma, Zoe Darcy, fears a closure may return due to the lack of funding palliative care services receive but praised the MP's support.
"They government are now aware of the challenges families like myself and Daniel are having," she told the Chronicle.
"I've been working with her heavily around it and she's been getting us answers.
"Stephanie's amazing - she's been so helpful in supporting us going forward.
"It's taken a great weight off our shoulders - it's just so nice to see someone who is so understanding and caring about our community."
The MP urged the government to provide an immediate cash injection, followed by a long-term plan in order to ease family members' worries.
She added: "Alongside many colleagues from across Parliament, I called for the government to introduce a sturdier, longer-term plan for hospices.
"Thank you to all hospices who continue to serve communities at some of the most difficult times in families' lives - your care and kindness means so much."