A BRIDGE which was 'irreparably' damaged last year is set to see work completed to make it functional once again.
Intake Bridge, which crosses Brampton Canal between Lundhill and Cortonwood, was targeted by vandals in May last year.
The damage led to a handrail being separated completely from the bridge deck and it was closed to the public as a result before being removed.
However, work to bring it back into use started on Monday, Barnsley Council confirmed.
Coun James Higginbottom, cabinet spokesperson for environment and highways, said: "This bridge was irreparably damaged by antisocial behaviour last year and needed to be removed.
"Since then, I have been working with officers to ensure it is replaced.
"We initially secured a third-party contractor to complete the works and were given a completion date of the end of February.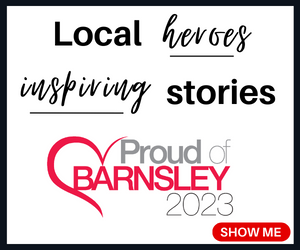 "However, due to issues on the part of the contractor in sourcing the steel to manufacture the bridge, this was delayed.
"I know how frustrating this has been for residents but I am very pleased that the end is now in sight."