A DISCOUNT retailer's plan to turn its Barnsley hub into its second national distribution centre - creating more than 100 new jobs - have been welcomed by council leaders.
Poundland announced yesterday that it had begun recruitment for around 120 new roles at its chilled and frozen food hub in Darton.
The venue, which was acquired when Poundland bought Fultons Frozen Food to power the roll-out of chilled and frozen food to hundreds of stores, has now been chosen to host its second digital distribution centre due to its 'prime' location.
In the course of the coming months, Poundland intends to significantly increase the number of roles at Darton from 77 today to almost 200 by December.
Coun Robert Frost, cabinet spokesperson for regeneration and culture at Barnsley Council, praised the news.
"It's fantastic to see Poundland investing into their Darton site and choosing to make it a second hub for the business, further proving that Barnsley is a great place for businesses to invest and grow," he said.
"As a council, we have challenging and ambitious targets to create more and better jobs in Barnsley and support more people into employment.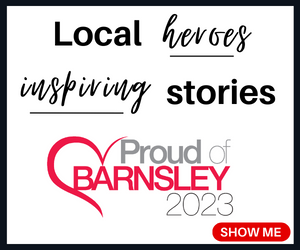 "The variety of new, quality roles available provide excellent job opportunities for the people of Barnsley.
"We look forward to seeing Poundland expand their business operations in the borough and wish them every success moving forward.
The hub, at Dearne Mills, joins Poundland's other national distribution centre at Wednesbury, West Midlands.
Director Tom Hill added: "We're extremely proud to bring good jobs news to Barnsley.
"The expansion at Darton adds to Poundland's commitment when it acquired Fultons to nurture and grow employment at the site.
"Since bringing Fultons into our family as we've built our food offer, we've made Darton a true centre of excellence in the buying and distribution of chilled and frozen ranges for a rapidly growing number of stores.
"We now look forward to building a team at Darton that can help us also expand our business as we offer our customers more ways to shop at Poundland."