WHEN Barnsley travel to Worksop tomorrow for their first pre-season friendly, the home team's manager will have a foot firmly in both camps.
Craig Parry joined Worksop just before the pandemic and has been the manager of the Northern and led them to the Northern East Isthmian Division title last year - accumulating 99 points.
But Parry said he owes a lot of his career to Barnsley FC - where he spent 13 years as a youngster and signed his first professional deal.
Craig, who still lives in Darfield and is a Barnsley fan, said: "I started my career as a youth goalkeeper at Barnsley.
"I signed my YTS at the club when I was 16 and then I signed a professional contract when I turned 17.
"I travelled around a lot on the bench with the team under Steve Parkin and I was the understudy to Sasa Ilic.
"I really enjoyed my time there but when I left I went on to play for Halifax Town."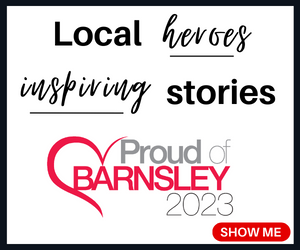 Craig has fond memories of his time at Oakwell - and he played with some of the town's heroes.
"Any footballer will tell you that the best time of their career is at youth level," he added.
"I have fond memories of Norman Rimmington.
"I was around players like Jon Parkin, Neil Austin and Antony Kay who were all in the youth set-up.
"I'll always appreciate my time at Barnsley and I still live here.
"My time there taught me a lot."
Craig's team returned to pre-season training on Tuesday - and he said the group are excited to face professional opposition.
"Barnsley are a strong side," he added.
"We enjoyed the game last season and it'll be good for us to go against professional athletes.
"We expect to be chasing the ball a lot and it'll be hard but it'll be nice to be playing in front of a full stadium."
Craig's eight-year-old son will be the mascot tomorrow - and he often travels to Barnsley games with his children who are huge Reds fans.
"I live in Darfield and I'm a Barnsley fan.
"I took my eight-year-old to the play-off games and I still go to a lot of them.
"He'll be a mascot for Saturday's game."
The Reds faced Parry's side last year in pre-season, beating them 3-1 win goals from Aaron Leya-Iseka, Devante Cole and Callum Brittain.
It'll be the second meeting between the two sides, and it'll be the first time the Reds have returned to the field since their heartbreaking play-off final loss against Sheffield Wednesday.
The hosts have a number of experienced professional players including ex-Bradford and Sheffield United striker James Hanson and former Rotherham midfielder Paul Green.
The game kicks off at 3pm at the Windsor Food Service Stadium.