A CHARITY has urged Barnsley Council to allocate extra space for the gypsy community - after figures revealed more than 100 caravans are pitched up on average in the town at any one time
Friends, Families and Travellers - a charity which represents the gypsy, Roma and traveller communities - urged local authorities to come together to tackle what they labelled an 'accommodation crisis'.
Leaders believe strict planning regulations and a lack of space across the borough are forcing travellers into pitching up on unauthorised sites such as fields and parks.
Figures from the Department for Levelling Up, Housing and Communities show there were 108 traveller caravans recorded in Barnsley in January - the same as the number reported the year before.
A spokesperson for the charity said: "The chronic shortage of safe stopping places means that gypsy and traveller families are left with little to no options about where to stop and rest, and live in fear of retribution.
"An unfavourable planning system and the abject failure of local and national government to ensure sufficient sites are built means that people live on land without permission.
"This makes it difficult for families to access water and sanitation, education and healthcare, which has a significant impact on the health and educational outcomes of gypsies and travellers.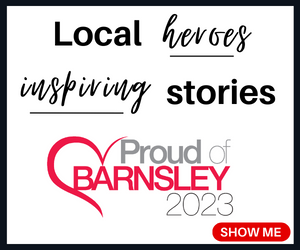 "To evict families from pillar to post, when there is an absence of places where they are allowed to stop or to live, is a punitive approach which just creates more encampments and more misery for all."
According to the Planning Inspectorate, several investigations in the borough are active at sites including Pleasant Street View in Barnsley, Worsbrough Wood and Sandy Bridge Lane, Shafton.
Each relate to long-held encampments which had temporary planning consent but has now lapsed, and all involve the council refusing permission for an extension or granting permanent residencies.
A council statement said: "We provide gypsy and traveller site at Smithies Lane, off Wakefield Road, on the fringe of Barnsley town centre - there are currently 30 pitches on the site.
"The Smithies Lane site is managed by Berneslai Homes on behalf of the council, but there are a small number of privately-owned sites.
"The development of new gypsy and traveller sites, or the expansion of existing sites, requires planning permission before works can start.
"Unauthorised encampments are problematic in that they rarely provide an appropriate or adequate setting for accommodation.
"They frequently result in poor living conditions for gypsies and travellers and an inconvenience to the local communities in which such encampments arise.
"In addition, the land that has been occupied is being trespassed upon which will almost always be contrary to the wishes of the landowner.
"For all of these reasons the council is obliged to manage unauthorised encampments."