MOTORISTS convicted of causing death by dangerous driving will finally face life imprisonment when new guidelines come into force tomorrow - thanks to the tireless work of a local MP and campaigner whose sister was killed by joyriders.
The Sentencing Council, which is part of the Ministry of Justice, published six revised guidelines for motoring offences as well as introducing six new guidelines to recognise the harm caused by serious injury collisions.
All 12 of the new powers will come into force - giving courts increased powers - including life tariffs previously reserved for murder and manslaughter convictions - to deal with those who cause death and harm on the town's roads.
The long campaign to scrap the previous 14-year maximum term - spearheaded locally by Johnny Wood and Barnsley East MP Stephanie Peacock - began when 58-year-old pedestrian Jackie Wileman was killed on Common Road, Brierley, on September 14, 2018.
David Mellor, Wayne Carroll, Alan Mawhinney and unlicensed driver Karn Hill - who clocked up more than 100 offences between them before the fatal joyride - received between ten-and-a-half and 13 years in prison.
"Jackie's death shook the Barnsley to its core, but the way the community came together to help the family was sensitive and heartfelt," Steph told the Chronicle.
"I hope that these changes feel like progress to families who have suffered - Johnny's has been tireless in campaigning to increase the sentence for those convicted of dangerous driving.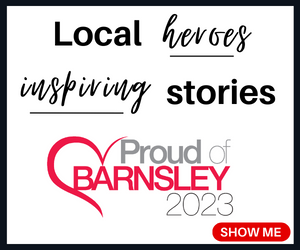 "It is absolutely right that judges have the option to implement harsher sentences to stop criminals from getting away with causing harm through dangerous driving, and he has been instrumental in making sure these changes are made."
The changes also include causing death by careless driving while under the influence of alcohol or drugs.
A vodka bottle and drug paraphernalia were found in the cabin of the lorry that struck Jackie by investigating officers, and Hill failed a roadside breath test.
Johnny added: "It's been a long time coming but it's a massive achievement - Steph has been brilliant throughout this and she's backed our family.
"Judges should never have been bound by the 14-year restriction - causing death by dangerous driving should always have been treated in the same way as murder.
"Life sentences are what victims' families are given by reckless idiots."
A spokeswoman for South Yorkshire Safer Roads Partnership (SYSRP) said: "These changes for causing death by dangerous and careless driving mean that courts can sentence offenders to life rather than the previous maximum of 14 years in prison.
"No-one can take away the pain, grief and suffering cause by road traffic collisions which is why we continue to work together to educate people about the risks and consequences of dangerous road users' behaviour."