BARNSLEY beat Worksop 2-1 in their first game back since play-off heartbreak at the end of May - thanks to a late Oli Shaw winner.
A goal from Adam Phillips in the first half gave the Reds the lead.
It looked like that would be the winner until the 82nd minute when Luke Hall fired home for Worksop.
But Scot Oli Shaw scored the winner late on and the Reds won 2-1.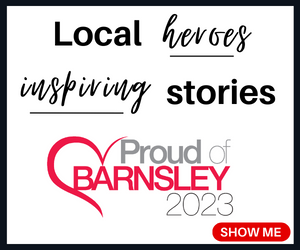 Academy youngsters Alex Joof and Harrison Nejman both started for Martin Devaney's side - as did summer signing Kacper Lopata.
There was no sign of Mads Andersen, who is set to sign for Luton Town, Callum Styles or Brad Collins.
The hosts started the better, with a few good attempts on goal - but new got Lopata won everything in the air.
The first real chance came on six minutes when Barry Cotter ran almost the length of the pitch to then cross to Norwood, whose effort was just over the bar.
Moments later and Cotter once again produced some magic, turning the Worksop defence inside out before seeing his effort saved by Barnsley loanee Adam Hayton.
Worksop controlled most of the ball in the opening 20, but it's the Reds who should have taken the lead.
Cotter once again broke through and was one on one with Hayton, but his shot was straight into the side netting.
Adam Phillips did it make it 1-0 five minutes later when he slotted the ball into the back of the net.
It may have only been a friendly, but Worksop forward Liam Hughes made a rash tackle on Barnsley youngster Joof which saw him booked.
The Reds team were unhappy with the tackle.
Joof was forced to come off with an injury and was replaced by Matty Doyle.
It looked like Hughes had scored for the hosts, but his celebrations were cut short as his goal was ruled out for offside.
The Reds made nine changes at the break, with a team of youngsters starting the second half.
The first 20 minutes were incredibly quiet until Scot Oli Shaw looked to be clean through on goal.
However, Nejman's pass was just short and the striker was unable to get a proper connection.
The hosts levelled in the 82nd minute after experienced striker James Hanson turned back the years to sprint through the Reds defence, before Luke Hall fired home the equaliser.
Oli Shaw then put the Reds back in front thanks to a smart finish.
Worksop again came close to an equaliser through James Hanson, but his effort was saved by the Reds keeper.
The game ended 2-1 to Barnsley, with a great deal of first team players picking up minutes.