This week marked the 75th anniversary of the NHS. There have been events taking place across the country to show our appreciation for this excellent institution and its remarkable resilience.
Over the past 75 years, the NHS has been central to many scientific and public health breakthroughs, including the development of various widespread vaccination programmes, the introduction of routine cancer screenings, and the invention of medical technology such as CT and MRI scanners.
These are just a few of the lifesaving initiatives the NHS has introduced, alongside making high-quality, free healthcare accessible to all.
The NHS is the legacy of Labour Prime Minister Clement Attlee's Government, driven by Health Secretary Nye Bevan. The NHS epitomises the Labour spirit in the belief that high- quality, reliable healthcare should be available to all, not just the richest few.
This is one of the Party's proudest achievements, and we will continue this legacy by always protecting our NHS.
I want to take this opportunity to thank all those NHS staff who have spent their careers making these changes possible, and ensuring that people can get the care they need, no matter what their circumstances.
This is no exception in Barnsley. A specific thank you goes to all the brilliant nurses, doctors, GPs, dentists and all other staff who are part of the South Yorkshire Partnership NHS Foundation Trust. Thank you for keeping the people of Barnsley healthy and safe, under what can be unimaginable pressure.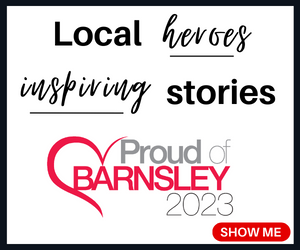 However, as we know, our NHS is in crisis after thirteen years of successive Conservative Governments. Our public resources have been starved, and the NHS is sadly taking much of the brunt of this, with people across the country being unable to access the care they need as backlogs grow, and demand is higher than the service can manage.
This cannot continue. It is vital that we support our health service properly, helping them to recover to once again become a world-leading system. Furthermore, we need to ensure that we take care of our nurses and doctors, because as it is, we are losing more and more talented healthcare professionals, who have reported becoming mentally and physically unwell due to the pressure they are under.
I hear from people across Barnsley East regularly about the issues that they are encountering in accessing the NHS care they need in a suitable time frame, and I regularly meet with South Yorkshire and Bassetlaw NHS Trust regarding local issues.
In Parliament, I have championed a number of health-related issues, including disruption to local oncology services, defibrillator access across the country, hospice care and suicide prevention.
The Government has let our health services decline for so long that they are now struggling to cope, and the recent announcement of their long-awaited 15-year NHS Workforce Plan unfortunately doesn't change this.
I would like to have seen the plan to do more to tackle the resilience of the NHS workforce, but I hope that this will begin to make a difference for struggling staff across the country.
It's time for a Labour Government to step up and deliver the support the NHS needs to get us back on track.