ADAM Murray is looking forward to seeing some familiar faces as manager of National League side AFC Fylde who host Barnsley in a behind-closed-doors friendly from 3pm.
Former Mansfield Town and Boston United manager Murray was brought to Oakwell as under 18s coach by his friend and former Mansfield team-mate Bobby Hassell during the 2018/19 season.
He was brought into the first team set-up by Daniel Stendel then was assistant to Gerhard Struber – staying up on the last day at Brentford in 2020 – and Valerien Ismael who took the Reds to the Championship play-offs. Murray, who was Reds first team caretaker twice, told the Chronicle: "It's nice to be able to get a friendly against Barnsley.
"I had some incredible times there and it will always be a club I am fond of.
"I still keep in contact with a lot of the players we had which doesn't happen that often at other clubs.
"To go from that Brentford game to fighting with the big boys for the Premier League within nine or ten months was surreal and it's only when I look back on it now that I realise how special it was.
"For me it was brilliant because I learned so much and worked with some unbelievable people. It was probably one of the most special times of my career.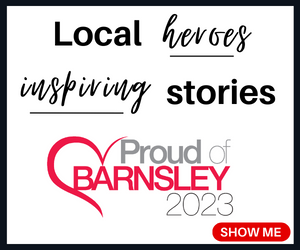 "Val was an unbelievable motivator and he was probably fortunate that he came into a group that suited his way of doing things. It was a good group of young boys who bought into everything. We were a very tight-knit group and we were unstoppable. We went into every game knowing we were going to win.
"It was the home game against Swansea (play-off semi-final first leg) that let us down because we thought that, if we got to the final, Wembley would be suited to the group we had. Obviously I look back thinking 'what if?' but I am also very proud of what we achieved."
Ismael, Murray and two other staff members left in summer 2021 for West Bromwich Albion.
"It was nearly impossible to decide.
"I had to take a lot of time to think about it. I was really happy Val wanted to take me but I was also really appreciative of Barnsley progressing me through their ranks and I felt at home there.
"In the end, I just felt I couldn't pass up the opportunity."
After their exit, Barnsley finished last in the Championship. Murray said: "We all watched it closely because what we created at Barnsley was really special. There aren't many groups that are that close. It was hard to watch and we wanted to help but we were out of the circle.
"But fair play to the club for bouncing back last season. They came so close to going up and I am sure they will have another good go at it this season."
Ismael and his staff were sacked after seven months at West Brom then had another short spell at Turkish giants Besiktas. Murray said: "The experiences were unbelievable but we felt hard done by at both clubs. At West Brom we did a lot right and we were in the top two for a lot of stats but we didn't have a goal-scorer. We signed Daryl Dike, who had done so well for us at Barnsley, but he got injured straight away and at that point we knew it probably wasn't meant to be.
"Then we got the great opportunity to go to Besiktas which was very, very different. We were always fighting against the tide because a lot of the community wanted a Turkish guy in charge."
Murray was a coach at Barnsley when they signed Mads Andersen who moved this week to Premier League Luton.
"It's been amazing. When Covid first started and we had that first lockdown, it probably saved Mads as a footballer because he was having a tough time but he went away, refreshed himself and got his focus back. He came back a different player and watching him grow from afar has been great. He deserves it because he's a great person and a very good footballer. He works as hard as anybody I have ever known.
"A lot of the players have gone on to big moves and hit new heights. It's a credit to Barnsley's recruitment policy.
"It's taken some stick at times but I loved that they had a real defined way of doing things, and it's worked with the players who have gone on to big things."
Barnsley could be led at Fylde by Martin Devaney and Tom Harban who Murray worked with at Oakwell.
"They are two really good young coaches. I still keep in close contact with Tom especially. I worked closely with him when I first came into the club.
"I am looking forward to seeing them. There will still be handful of guys that I worked with in the team as well."
The club was formed in 1988 under the name Kirkham and Wesham then renamed AFC Fylde in 2008.
They worked their way up from the 11th tier to the fifth when they reached the National League in 2017 and almost joined the EFL in 2019 but lost the play-off final to Salford City at Wembley.
They were relegated to the National League North the following year then, after one season was cancelled by Covid then a play-off semi-final loss, they won that level last season with 95 points after Murray took over in November.
This will be Barnsley's second friendly of the summer after 2-1 win at seventh-tier Worksop Town on Saturday.
Barnsley players such as Luca Connell, Brad Collins, Jordan Williams and Conor McCarthy missed the Worksop match.
McCarthy is still building up match fitness after missing the majority of last season with a serious knee problem while the others are understood to have had knocks or been ill.
The game will not take place at Fylde's usual Mill Farm ground but at their former home at Kellamersh Road.
A Barnsley statement read: "Despite the best efforts of the hosts, a safety certificate was not obtained from Lancashire County Council for Kellamersh Road.
"Furthermore, there were serious concerns raised by Lancashire Police regarding the number of away supporters attending the game. All the above factors combined would require additional stewarding and policing costs, which led AFC Fylde to take the decision to play the game behind-closed-doors."