SPURRED on by charity efforts during the height of the Covid-19 pandemic, charity volunteer Margaret Broadhead set out to undertake regular fundraising.
Margaret's aim was to help Barnsley Hospital Charity reach its target for the Make a Memory Appeal supporting older patients and those living with dementia.
In 2022, Margaret, who turned 80 in May, helped to co-ordinate the charity's volunteers with stalls in the hospital and raised a grand total of £12,135.
Margaret took a leading role in setting a target of £10,000 and selflessly gave over 365 hours to running the stalls in the hospital and out and about in the community.
This was in addition to spending many hours knitting fabulous items like Easter Egg chicks containing crème eggs.
The charity has nominated Margaret for a Proud of Barnsley award in recognition of her wonderful fundraising efforts.
A hospital charity spokesperson said: "We all need a little help from time to time and when Margaret steps in to give a helping hand, she doesn't realise how much her help is appreciated.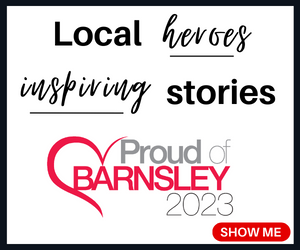 "We can't thank Margaret enough for all she does to help the charity make a difference.
"Margaret is part of our extended work family, best friend, mentor and the spirit of Barnsley Hospital Charity."