Around 30,000 people experience an out-of-hospital cardiac arrest annually.
Tragically, fewer than one in ten of them will survive, meaning that around 27,000 people die from cardiac arrests each year.
In Yorkshire, survival rates are even worse, with only one in thirteen people survival an out-of-hospital cardiac arrest, and in our region alone, approximately 3,000 people die each year in this way.
These are shocking statistics, and to lose a loved one in such a sudden way causes so much distress and suffering to friends and families.
There are, however, measures that can increase chances of survival. This includes the willingness of bystanders to perform CPR, which can double or even quadruple chances of survival.
I am pleased that the Resuscitation Council found that people in Barnsley are more willing to begin CPR if they witness someone having a cardiac arrest than elsewhere in the country.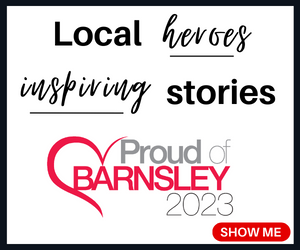 Aside from CPR being administered, access to and use of a defibrillation device is also incredibly effective in increasing survival chances.
Experts estimate that the use of a defibrillator within three to five minutes of collapse improves survival rates to between 50 to 70 per cent.
Time really is of the essence when it comes to cardiac arrests, and so it is vital to know what to do, and where the nearest defibrillator is located.
However, there is little awareness of where defibrillators are located in local areas. The British Heart Foundation are compiling an online database of defibrillation devices across the country, called The Circuit, but unfortunately, awareness is still low.
Recently, I sponsored a reception for the Resuscitation Council in Parliament to help raise awareness of how to perform CPR and of the support that cardiac arrest survivors need across the country.
Thank you to the Council for organising such a brilliant event and for sharing potentially life saving knowledge.
I have also raised this issue in a debate in Parliament, and met with not-for-profit organisation To Be Heartsafe to hear about the services and training they can offer to help increase survival chances.
I will also be writing to local schools to encourage them to take up training from organisations like Heartsafe in the coming weeks.
I hope that this will be helpful.
However, it is important that the Government take action to address the postcode lottery at play. In more affluent areas, there tend to be more defibrillators available, despite the incidence of cardiac arrest being typically low. This is largely due to more affluent areas having the financial resource to fundraise for community defibrillators.
It is great that communities are looking out for each other, and I would like to pay tribute to the work of organisations like the Hoyland, Milton and Rockingham Alliance, who have funded five new defibrillators for their areas, three of which are already installed and ready for use.
However, community funding will not always be available to areas like Barnsley in this way, and there are clear regional inequalities that the Government must look into.
If you are able to, consider spending a few minutes locating your closest defibrillator, or registering a device if there is one missing at www.thecircuit.uk. It could save a life.
I will continue my work to promote the importance of CPR and defibrillators, and work towards a society where those who suffer a cardiac arrest have a much better chance of survival.