CRIPPLING rises in mortgages and rent are leaving Barnsley's worst-off residents in fear of losing their homes, an MP has warned.
Stephanie Peacock, who represents Barnsley East, recently made a speech in Parliament about the cost of living and the effects in villages such as Cudworth, Grimethorpe and Royston.
Crisis - a charity - found that the average private rent has rocketed by 11 per cent in a year, while many homeowners are falling foul of higher interest rates.
However, Barnsley residents' average incomes have dropped to the same level as it was in 2008 in real terms.
This has left many people with a vast difference between their incomes and their outgoings.
A probe into the ongoing cost-of-living crisis, from Barnsley Council, suggests 16.9 per cent of working-age adults have been identified as being in the red each month.
Stephanie said: "Many people in Barnsley have been struggling with the cost of living and one of the greatest household outgoings are rent or mortgage payments.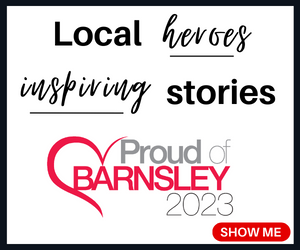 "Over the past year, these payments have grown considerably leaving many people at a loss.
"Furthermore, the quality of housing in the private rented sector is often poor and many feel helpless in their own homes.
"I was pleased to be able to raise this in Parliament on behalf of the Barnsley community."
The probe also revealed that Barnsley - where poverty was already increasing before the Covid-19 pandemic - has been disproportionately affected in compared to other areas across the country.
One in five Barnsley households - which equates to almost 21,000 people - are now classed as living in fuel poverty but the figure is believed to be even higher.
Government statistics show 20,798 said they struggled to heat their homes and were designated as having to spend over ten per cent of their income on fuel.
Stephanie added: "In Parliament, I called on the government to improve their offer to low-income families who are struggling to pay their bills during the crisis.
"Internet connectivity is now an essential part of life for so many reasons, whether it be for education, job seeking, or online banking.
"It is unacceptable that so many people are missing out due to the government not doing enough to ensure uptake.
"I hope that the government will take further action on this matter.
"I know more families than ever are becoming scared of how they will pay their bills.
"Over the last year, people have already been making sacrifices to their budgets where they can - from pensioners cutting down on essentials to parents giving up meals so their children can eat.
"Now, for most, there is no longer any room for manoeuvre.
"As it stands, the Conservatives have lost control of the economy, and working people are being left to pay the price."