WOMBWELL Town face a 'massive gulf in class' as they transition into NCEL Division One but are hoping for a strong first season.
Town finished fifth in the County Senior League last season but met the requirement of finishing in the top five and making improvements to their ground in order to reach the NCEL.
Manager Karl Rose said: "The gulf in class is massive.
"Teams are paying silly money.
"But we are used to having a winning mentality with three promotions in a row. We need a good start.
"We've tried to get everyone fit and organised, with good team spirit and togetherness. We're looking forward to seeing how good we are.
"We've worked hard for five years and we haven't come this far to come this far. This is the starting point.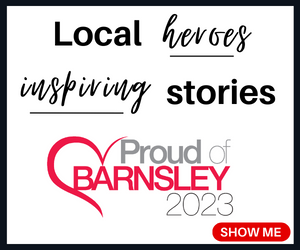 "I would like to thank all the volunteers, fans and players who have helped us achieve the original dream of getting to the NCEL.
"We want to try to compete, finish as high as possible, and enjoy it.
"We're targeting a top half finish and if, we do better, it's a dream come true."
The new campaign starts just over two months after the County Senior League finished.
"It has been a very short turnaround from finishing the season later then an early start with the NCEL.
"We haven't had much time off. It's been hectic.
"We've brought in loads of bodies to refresh and revamp the squad with more quality. We have experience at this level.
"We will have almost double the amount of games and travel further so we needed a bigger squad.
"We have the cheapest ticket in the league at £3 a game, because we want people to come and support us."
Town face Athersley Rec and Worsbrough Bridge within a few days in September.
"They are the games we're looking forward to. We had six or seven derbies last season with Dodworth and North Gawber and Wombwell Main and others.
"They were fantastic, frenzied games.
"Worsbrough and Athersley are established clubs.
"They are good clubs run by good people. We're looking forward to testing ourselves against them. Hopefully we'll get some good crowds."
Town host Yorkshire Amateur tomorrow then visit Armthorpe on Tuesday.