A MAN has been sentenced after being caught shoplifting by an off-duty special sergeant during shopping.
Special Sergeant Bradley Patrice was off-duty and shopping at a supermarket in Stairfoot, when he noticed a man behaving suspiciously.
He watched the man, 30, walk through the exit barriers without paying, at which point the alarms went off.
Sergeant Patrice said: "I abandoned my food shop and chased after the suspect along with a security guard, and we thankfully caught him just outside the store.
"I identified myself as a member of the special constabulary and emptied the suspect's pockets of items, worth around £180.
"I arrested him on suspicion of theft and waited for my uniformed colleagues to arrive and take him into custody, before I had to dash off to get my children from school."
It was later discovered that Artur Paliakou, of no fixed address, was wanted in connection with further reports of shoplifting at other stores in the area.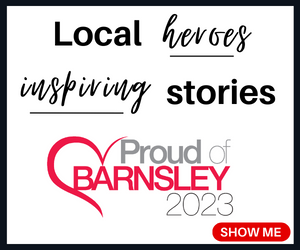 Paliakou was charged with three counts of shoplifting and appeared at Barnsley Magistrates' Court last Thursday where he was found guilty of all three charges.
He was sentenced to a community order and a rehabilitation activity requirement, as well as being ordered to pay nearly £100 compensation.