SOUTH Yorkshire Police has vowed to clamp down on serious crime following a spate of gun crime - after offences jumped by 38 per cent over a year.
According to Office for National Statistics (ONS) figures, the overall level of crime across the town has increased - but officers in Barnsley have pinpointed a rise in gun crime as a priority for the coming months.
A report revealed 334 incidents had been recorded in 2022 - up from the previous year's 242.
South Yorkshire Police and Crime Commissioner Dr Alan Billings said: "'It is not easy to compare a post-pandemic year with a pandemic year and hard to draw many conclusions from them.
"Whilst increases of any kind make for unsettling reading, I note that this matches the national picture across England and Wales, indicating this isn't an unusual upward trend in this area of the country.
"The area where I have most concern is firearms offences - up by 38 per cent.
"This is higher than the 22 per cent increase in the Yorkshire and Humberside region and much higher than the figure for England at 13 per cent.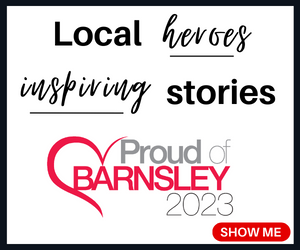 "This is concerning and illustrates the importance of the work that our police armed crime team is doing."
The force's armed crime team - which launched in Sheffield in 2020 - has been subsequently rolled out to the rest of the county to ensure gun crime is targeted.
Over recent months, the numbers of firearms discharges being reported have increased, and South Yorkshire Police is taking a coordinated approach to find those responsible and bring them to justice - disrupting the activities of organised crime groups.
The latest incident in Barnsley occurred in June after shots were fired at a property on Willman Road in Lundwood.
It's believed the suspects fled the scene - no-one was injured during the incident.
In March, a man was arrested on suspicion of attempted murder following a firearm discharge on Washington Road in Goldthorpe.
A man is believed to have entered a property and shot a man in his 20s - he received minor injuries as a result.
The gun was located and seized at the scene by officers.
Assistant Chief Constable Dave Hartley said: "We are not looking to raise fear of crime within our communities - what we want to do is ensure you know what is actually happening in your area and to encourage you to work with us to tackle it.
"We are clearly seeing far too much of this type of criminality and it will not, and cannot be tolerated.
"There is no doubt we will tackle this issue, and with every discharge we see, we will seek to flood the area with specialist officers, combing every inch of the crime scenes and working relentlessly to find those responsible.
"What we don't want to see is innocent people being hurt, and we need to get to those involved before further discharges happen.
"We are committed to tackling this and with your help, we will make sure that those involved in armed criminality spend many years in custody to reflect on their mistakes."