JUST 67 days after the last season ended in the most painful way possible at Wembley, the Reds are about to start another League One campaign – with different expectations.
Last year they could legitimately paint themselves as surprise contenders for promotion as, this time 12 months ago, very few inside or outside Oakwell were expecting 86 points and a club record 32 wins in all competitions.
But their oh-so-close run to the play-off final has left them with no option but to openly target 'going one better' which has been the mantra in interviews all summer.
The expectation, or at least the strong hope, from the terraces, dressing room and boardroom will be for another top six finish at the very least – which brings a pressure they were not burdened with under Michael Duff.
Neill Collins has sounded quite like his predecessor this week when he has said that it is more important to focus on the process of becoming a promotion challenger, concentrating one-by-one on the gruelling 46 games and improving the team.
That is of course the right approach but the end goal has to be the Championship.
Barnsley have a squad of young and hungry players, most of whom proved last season that they can be among the best in the division and, if channelled correctly, could be motivated by the agony of the Wembley derby loss rather than letting it haunt them.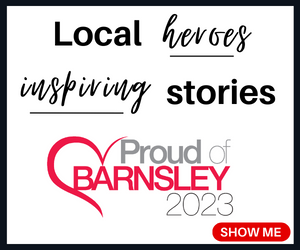 A lot of good work was done last season in terms of unifying and organising a squad after the chaos of relegation from the Championship, leaving Collins with a very strong base to build from in that regard.
In the few friendlies that have been open to the press and public, they have looked well-structured, decent on the ball and confident – but it is hard to tell how that will translate into the week in, week out slog of the competitive season. The squad is slightly unbalanced in that some areas like midfield seem extremely strong for this level but others such as centre-back need urgent attention in the transfer window.
There are so many unknowns at this point.
How will Collins adjust from the Tampa Bay Rowdies to his first experience as a coach in English football? How much will the likes of Mads Andersen be missed and who can replace him? Will the Reds sell any more of their first team players? Can the new signings, many of whom are from non-league, make a big impact at this level? Will the league be as competitive as last year?
But, with the quality in the squad and everything they achieved last year, they should be capable of at least the play-offs again and anything less would be a disappointment.
NORWOOD SALE A BIG RISK
'Not bad for a last game for the club, eh?' said James Norwood as he walked off the pitch following Barnsley's friendly win over Crewe on Saturday.
It was unclear at the time if he was jokingly referring to speculation of a move to Wrexham, but it became more likely during the week that he was going to leave – with the transfer to National League Oldham Athletic confirmed last night.
Norwood, a brash, old-school character who turns 33 next month, never felt like a perfect fit for Barnsley's philosophy of developing young players for profit and using data to find hidden gems. He was brought in at the request of previous head coach Michael Duff to add know-how to the inexperienced group and, after a shaky start, it proved to be a very shrewd move.
He looked very good in pre-season while his experience, personality, goals, assists, skill and work-rate will be difficult to replace.
Will that replacement come from a new signing? Or will more opportunities be given to the likes of Max Watters, Andy Dallas and Oli Shaw who are all rated highly within the club?
It could be a real test of the club's strategy and reliance on data-driven recruitment.
Losing your most experienced and arguably one of your best players two days before the first game is far from ideal.
Barnsley are close to bringing in French centre-back Maël de Gevigney while they seem confident of keeping the rest of the squad together, after the departure of Andersen which brought in at least £3million to ease their financial plight.
Several of their star players are on long-term deals while those who aren't such as Jordan Williams could be allowed to run down their contracts unless a significant bid arrives.
Barnsley's midfield surely has a very strong claim to being the best in the division again.
Callum Styles – although his future is uncertain beyond this window – has been added to last year's exceptional trio of Luca Connell, Herbie Kane and Adam Phillips, while Josh Benson and Jon Russell wait for their chance.
The goalkeeping and wing-back departments have seen changes this summer, especially between the sticks with two new stoppers, but there appears to be experience, quality and some depth in those areas.
A back-up left wing-back, if Styles leaves and Charlie Winfield is not ready for the step up, might be an area to look at, as well a more attacking midfielder with pace and a targetman striker. Those may be priorities for later in the window when more players become available after Premier League and Championship clubs settle on their squads for the season.
THE NEW GAFFER
Possibly the biggest unknown quantity at Oakwell this season is the new head coach Neill Collins.
It is clear he did an excellent job in the USL Championship, his tactics and style fit nicely with the Reds, he has been received well by the players and staff, and both he and assistant Jon Stead know the EFL well from their playing days.
But he is totally untested as a manager in English football and has had just a few weeks to prepare for a season in which he will be expected by the majority to compete for promotion with a team which, depending on the next few weeks, might be quite different from last season.
It is impossible to judge him as a coach until he has had at least a couple of months in the job. He is an impressive character and talker while his coaching has gone down well so far.But the real test will come once the first whistle goes against Port Vale and, in particular, if the Reds have a few poor results in a row.
The club's recruitment process worked last summer with Duff, after two poor appointments, and there is no reason at this stage to doubt that they have found another gem.
GOOD START VITAL
It is easy to forget that, before they were the form team in English football for about six months, Barnsley did not have a particularly good first third of last season.
They collected 21 points from the first 15 games, leaving them ninth and five points off the play-offs, after an October run of no goals and one point in four matches.
Michael Duff said that that start, following the 'chaos' of the previous summer, cost them a place in the top two.
This time they should be capable of collecting more points than that by the 15-game mark if they can gel quickly and do some good business in the final weeks of the transfer market.
But this summer, while nowhere near as tumultuous as last year, has also seemed a bit rushed with the last campaign only finishing at the end of May then Duff leaving just before the players were due back in training.
When you add in the cancelled, changed or rained-off friendlies, transfers breaking down at the last stage and some frustrating injuries, plus James Norwood's exit, it has not been the smoothest of off-seasons.
Both of last season's senior goalkeepers and two of the three starting centre-backs have left the club this summer, with injuries to other defenders meaning that new signings or players are likely to slot straight in.
It is inevitable that relationships will take time to develop in such a key area of the team so we could see the odd error from a rearguard which has only been working together, and under the new coaches, for a matter of weeks if not days in some cases.
The odd poor result early on could be expected, but a generally solid start may be vital for another promotion challenge.
It is surely positive that four of Barnsley's first five matches of the season, including Tuesday's cup tie, are at Oakwell where they had such a formidable record in the second half of last season.
After taking on Port Vale and Bristol Rovers who finished in the bottom half last season after promotion, the visits of Peterborough and Oxford then the trip to Wigan to finish off August should give us a good yardstick for where Barnsley are.
WILL LUCK TURN?
Whatever you think about the penalty that was not given on Liam Kitching and the red card that was given to Adam Phillips seconds later in the play-off final, they were two decisions that could easily gone the other way on a different day with a different referee or VAR.
Barnsley had very little luck all last season, with only one penalty awarded in the league, which they missed, and some bizarre moments like the handball on the line at Burton Albion and advantage at Portsmouth ruling out a goal.
Luck is a strange, undefinable thing but the Reds could do with it shifting slightly in their favour this season when it comes to the big moments.
Another stat they will be looking to improve, as well as their penalty count, is their record after falling behind.
They collected just three points from losing positions last season with no wins, while their last equaliser at Oakwell was in December 2021 by Carlton Morris against Huddersfield.
In fairness, they very rarely fell behind for a large swathe of last season but reactions to setbacks were a problem and more resilience could be a very useful addition this season.
FEWER POINTS FOR TOP TWO, SURELY
It is always very difficult to predict who will be strong in the coming season at this time of year.
Last summer, few people thought Plymouth were about to collect 101 points or that MK Dons would slump from the play-offs to relegation.
Derby and Bolton have been installed as clear favourites by the bookmakers with the likes of Portsmouth, Blackpool and Peterborough all at shorter odds for promotion than the Reds.
It is fair to expect that the majority of those listed above will be contenders, with a surprise package or two as always.
The 22/23 campaign was a freak season, with 98 points needed for automatic promotion.
But, with a significant gap between the so-called bigger clubs and the rest, it may take a tally in the 90s again to finish in the top two while high-70s at least could be required for the play-offs.