A BARNSLEY hip-hop artist has been selected as a special guest by former Labour leader Jeremy Corbyn to perform in Sheffield later this month.
Delilah Bon, the alter ego of Hands Off Gretel star Lauren Tate, will perform at The Leadmill in Sheffield on Saturday, August 19.
It's part of Jeremy Corbyn's Music For The Many campaign to protect grassroots and independent music venues in the UK.
Delilah was chosen, alongside another artist Zand, to take part in the special performance.
She said: "This is a very special one-off show presented by the former Labour leader Jeremy Corbyn.
"Jeremy will be in attendance to introduce the evening and highlight the important and plight of grassroots music venues."
Corbyn added: "I'm looking forward to standing up for grassroots music venues with Music For The Many in Sheffield.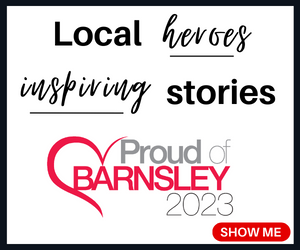 "Join me, Zand and Delilah Bon at the Leadmill on Saturday, August 19."