MORE than a quarter of Barnsley criminals reoffended within a year of being convicted or released from prison, the most recent figures have revealed.
Ministry of Justice figures show 1,840 offenders were released from prison, cautioned, or handed a non-custodial conviction at court in the year to September 2021 in Barnsley.
Of them, 486 reoffended.
It meant there was a 26.4 per cent rate of reoffending - up slightly from 26.2 per cent the year prior.
In Barnsley, the figures for 2020/21 also include 11 juveniles who reoffended.
Prison reform advocates said further investment in housing, education and employment is needed to address the high rate of criminals re-entering the justice system.
Andrew Neilson, director of campaigns at the Howard League for Prison Reform, said the government should 'follow its own research' which shows community sentences are more effective at reducing reoffending.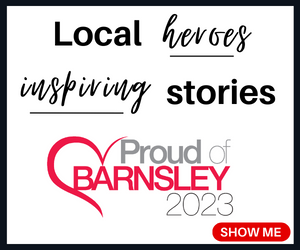 He said: "If someone needs support to move away from crime, they will have better access to the services that can help them if they are being supervised in the community than if they are locked in a prison cell for hours on end with nothing to do.
"Common sense tells us that someone is much less likely to be involved in crime if they have a settled home and steady employment.
"Imagine what we could achieve if we stopped building prisons and invested in houses, schools, hospitals and jobs instead."
Across England and Wales, 24.3 per cent of criminals ended up reoffending in 2020/21.
It was down from 25.1 per cent the year before and follows a gradual year-on-year decline in the rate of reoffending.
Mr Neilson said the declining rate is welcome, but added they cover a period when courts were not functioning normally during the pandemic.
"These figures add additional strain to an already inflated prison population, creating an overcrowded and under-resourced system that fails to help people turn their lives around," he added.
The figures also show criminals had an average of nearly 19 previous offences, which is lower than the previous three years but higher than every other year since 2010-11.
In Barnsley, offenders also had an average of 19 previous offences.
A Ministry of Justice spokesperson said reoffending rates have fallen from over 31 per cent to just over 24 per cent since 2010.
They added: "The government is investing in rehabilitation to stop prison leavers falling back into crime - including tackling drug addiction, increasing the number of offenders in work and providing basic, short-term accommodation on release.
"We've also more than doubled the number of offenders wearing alcohol tags and have been GPS tagging thousands more burglars and robbers ultimately keeping our communities safer."