Neill Collins was frustrated with Barnsley's performance after taking the lead in a 3-1 home loss to Peterborough United on Tuesday.
Barry Cotter's first Reds goal opened the scoring just after the break but the visitors were on top after that, scoring in the 74th, 76th and 85th minutes partly due to Barnsley errors.
Head coach Collins said: "That will take a little bit of digesting. For everything we did well for 55 minutes, then we did the opposite. Up until then the team were fantastic against a really good side and deservedly took the lead. I am not quite sure why we lost the cohesion we had, stopped doing things we did so well and became sporadic and individualistic.
"We had warning signs, our goalkeeper made fantastic save, then the goals were cardinal sins. There were individual errors within the goals but it was the whole collective. We need to look at why that was, there are some quite obvious reasons because of where we're at right now. But, when you see them do so well for 60, you have to focus and try to do the same things."
Collins admitted his team sat back too much after scoring. He said: "When the game is 0-0 it's easier to feel the momentum to push on. "Psychologically when you're winning you maybe become less brave. It shouldn't be the case but I felt it was. We went deeper and more passive. It was quite similar to Saturday (1-1 draw at Bristol Rovers) in some ways."
Nicky Cadden added: "I thought we did really well for 60 minutes but then we sat back and invited pressure. They are a good team who will punish you when you do things like that. We have to do look back and see what we can do better.
"Sometimes you try to protect the lead, I don't know if that was the mindset of some of the boys. We are all hurting in there because we could have put down a marker tonight."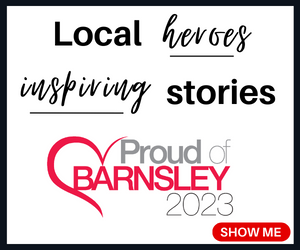 There were appeals for offside over Posh's second goal. Collins said: "I haven't looked back at it. It looked as if it might be offside. But a decision here or there will even itself out. I am more concerned at the general performance and structure for the last 25 minutes.
"When we were 2-1 down we went back to what we had been doing well and their goalkeeper made a fantastic save but then we made another poor error for the third goal and that takes the game away."
Captain Liam Kitching made a mistake for the third goal, not cutting out a cross. He has been linked with a move away this window.
"It's too simple to say he's distracted, based on his general performance. Would we say everybody was distracted for the last 30 minutes? I don't think it's down to that. These things happen."
Barnsley came crashing back down to earth after winning their first home league game 7-0 over Port Vale.
Collins said: "I am a realist. I have been in the game long enough to know that 7-0 was a great experience but we certainly didn't think that we were going to be running away with things.
"The response from Saturday was very good. The fans really got behind us.
We have shown we can do it but we need to do it for longer.
"We have been ahead twice now but how do we make sure we try to do the same things with the same intensity? You have to go through these moments to learn. Very few teams go through a season winning every game and never learning any lessons."
Adam Phillips returned from suspension, coming off the bench, and Mael de Gevigney also came off the bench for his debut after his International clearance came through. Collins said: "Kacper Lopata and Barry Cotter have been excellent. We have had plus points with people out but to have them back is going to be huge because we need the competition."
Collins said right wing-back Corey O'Keeffe will be 'pretty close' for Saturday's game with Oxford.