WORSBROUGH Bridge manager Luke Forgione is hoping his side can compete for the top five play-off places this season after a 2-0 win Athersley Rec who he has backed to be competitive this season in the NCEL Division One.
In front of a crowd of 351, the visitors scored in the fourth and 90th minutes.
Both clubs had won one and lost one of their opening two matches of the season.
Bridge manager Luke Forgione said: "You have to be ambitious as a club otherwise there is no point.
"We can't go into the season saying to the players that we would be happy for mid-table. We want to try to finish as high as possible.
"We'll get a gage of where we will be after ten games, which is a quarter of the season, but the league will take more shape around Christmas when we've played everyone once.
"We do aspire to get promoted, whether that's this season or next season.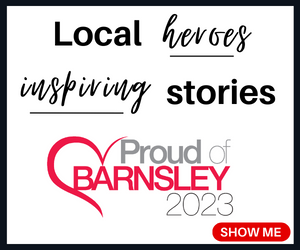 "We want to be in the top ten at Christmas with a chance to compete for the play-offs. I feel we are building something at the club.
"We only picked up three points in nine games last season so to have six from three is a positive start. It's only a start.
"But it's a confidence boost.
"We've added some good players to the squad and we have got some big players to come back from injury or suspension. We're happy with where we are."
Rec finished last last season but were given a reprieve from relegation. Forgione thinks they will do better this time.
"The day after the game, I went for breakfast with their assistant manager Dean Shirt then we went out in town that night.
"We all understand the pressure of football management.
"I don't want Athersley to suffer.
"From what I saw the other night, and their win at Brigg Town, I think they will have enough to stay up.
"I hope they do because I want clubs in Barnsley to do well."
Elliot Wilson put the visitors in front in the fourth minute then Luke Francis added another in the 90th minute.
Forgione said: "It was great to win the derby. It is a game that has added spice.
"As much as you try to play it down, both teams really want to win it for local bragging rights.
"It was a game of not much quality but a lot of spirit, endeavour, attitude and work-rate.
"It was very nervy and played in fear with both teams scared to lose.
"We couldn't have got off to a better start after scoring from a set piece in the first five minutes.
"They put pressure on us and hit the post, which could have made it a different game.
"But we rode out a spell of pressure."
Rec then drew 1-1 at Ollerton Town on Wednesday. The hosts took the lead on the stroke of half-time then Andrew Wright levelled midway through the second half.
Rec are due to host Swallownest tomorrow.
Worsbrough now visit Staveley MW tomorrow.
Forgione said: "We only won three away games last season and so far we've won two out of two.
"Long may that continue.
"Staveley are a difficult team.
"They have unbelievable facilities for our level.
"It's an astroturf pitch which presents a different challenge.
"It will be difficult but so is every game and it's one we're looking to pick up points from."
Bridge host Ollerton on Wednesday