ONE in six primary school pupils in Barnsley were consistently absent this year, new figures have revealed.
Department for Education statistics show 16.7 per cent of pupils missed at least ten per cent of sessions in the school year 2022/23 and were considered persistently absent from the 68 primary schools that reported numbers for Barnsley.
The rate was lower than secondary schools, where the figure stood at 30.5 per cent.
In 2018/19, before the pandemic, the persistent absence rate for primary schools was 9.8 per cent and 17.6 per cent for secondaries.
Alix Robertson, head of engagement at the Centre for Education and Youth, said the impact of the Covid-19 pandemic is 'still casting a long shadow over schools and their pupils'.
She added: "We know that many families are struggling with the pressures of the cost-of-living crisis.
"This may have an impact on attendance in terms of the financial burden of sending children to school, for example affording school uniforms or travel.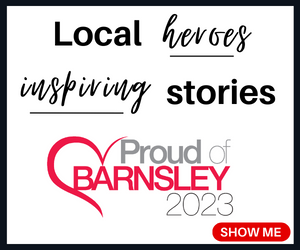 "In the worst cases, some families have lost their homes, leaving them to grapple with more significant issues than making it to school."
The national figures exceeded pre-pandemic levels, with 22.3 per cent of pupils persistently missing sessions.
Although slightly lower than last year, the number was still significantly up on 10.9 per cent in 2018/19.
The Association of Schools and College Leaders said absence is also driven by a rising number of children struggling with their mental health and wellbeing after the lockdowns.
In Barnsley, 5.8 per cent of sessions were missed by primary school pupils and 10.3 per cent by those in secondary schools.
Across the country, the overall absence rate remained unchanged from the previous academic year - 7.5 per cent on average for all types of schools.
Special school children had the highest unauthorised absence of 7.6 per cent sessions missed.
Geoff Barton, general secretary of the ASCL, said: "These are serious issues that schools cannot solve on their own.
"The government needs to work out exactly what is driving poor attendance and then to make sure the appropriate support and resources are put in place.
"This is likely to mean investment in terms of mental health support and particularly local services for children who need specialist help and who often face very long waiting lists."
Education Secretary Gillian Keegan said that parents need to ensure their children are going to school.
She added: "We are supporting parents and teachers year-round to make sure children are in classrooms and ready to learn - from attendance mentors and school staff giving direct support to children and families, to our holiday activity and food programmes running over summer and helping prepare children for school in September.
"Being in school is quite simply the most important thing for children's education, and so valuable for their mental health.
"We all - government, schools, parents and young people - have a part to play in making sure classrooms are full day in, day out."