Barnsley succumbed to a second 3-1 home defeat in five days as they were beaten by Oxford United on Saturday.
The visitors scored an eighth-minute penalty after a foul by Reds full debutant Mael de Givegney who was taken off on 37 minutes following a very difficult first start.
Jordan Williams netted an own goal early in the second half then, after Devante Cole pulled one back, a third away goal arrived late on.
It was another poor performance from the Reds, other than a brief good spell following their goal, and they now have four points form their first four games including the 7-0 opening day win over Port Vale.
Neill Collins made three changes from the starting line-up for Tuesday's 3-1 loss at home to Peterborough United.
De Givegney made his full debut in place of Barry Cotter, Adam Phillips came in for Jon Russell and Andy Dallas also made his full debut in place of Max Watters. Youngsters Aiden Marsh and Harrison Nejman were on the bench but Oli Shaw was not.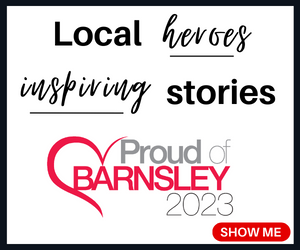 Oxford's Mark Harris hooked over from 12 yards out in the second minute after one of several dangerous early free-kicks was not fully cleared.
Phillips almost opened the scoring in the third minute after a clever one, two with Nicky Cadden opened Oxford up but his powerful shot from just inside the box but was well-saved.
Herbie Kane lost the ball, not for the first time, in the seventh minute and Marcus Browne was able to drive into the box where he was tripped by de Givegney. Cameron Brannagan netted the penalty.
Barnsley responded well to the goal. After good work by Liam Kitching, Cadden's cross from the left was blocked at the front post then Devante Cole pulled it back to Dallas who screwed badly wide from ten yards out when he should have scored.
Phillips was put clean through by Kitching's fine pass but could not control the high ball, then Cadden brilliantly beat a defender but curled just over from just inside the box.
Harris could have made it 2-0 when played in on the left of the box by Ruben Rodrigues but the weak shot was easily saved at his near post by Liam Roberts. The home goalkeeper also kept out a scuffed effort from Stanley Mills who latched onto a long ball on the right before bursting into the box.
De Givegney was replaced by Cotter after 37 minutes. The Frenchman had been booked for a wild tackle and survived calls for another booking after pulling back an attacker who was through.
Phillips almost levelled with a 25-yard strike which goalkeeper James Beadle fumbled but the ball trickled wide. Seconds later, Cadden again cut in from the right and smashed a 15-yard shot just over the bar.
Roberts easily saved a Stephan Negru corner early in the second half then Billy Bodin blasted over a volleyed effort.
The second goal came when Mills easily surged down the right wing and sent in as low cross which Williams turned into his own net at the near post.
Collins brought on Russell, Watters and Marsh for Styles, Dallas and Phillips midway through the second half.
It should have been 3-0 when Kitching lost the ball deep in his half and Harris was played clean through but Roberts made a fine one-on-one save.
But instead it was 2-1 on 71 minutes when Cole headed in a Cadden corner.
The hosts almost levelled when Marsh ran onto Kitching's fine header on the left of the box and sent the ball across the face of goal with Cole inches away from tapping home.
At the other end, Roberts made another fine save to tip Negru's header over the bar.
Cole almost got a second on 85 minutes when, after he headed out a corner, Marsh won a tackle and Russell put Cole through on goal only for the goalkeeper to make a fine one-on-one save.
But Oxford ended any hopes of a comeback on 88 minutes when, after Kacper Lopata cleaned out Gatlin O'Donkoer, the ball rolled through to Tyler Goodrham to beat Roberts.
Cole almost pulled one back straight away but, after a Cadden corner was half-cleared, his shot was hacked off the line.
Barnsley: Roberts; De Givegney (Cotter 37mins), Lopata, Kitching; Williams, Kane, Styles (Marsh 66), Phillips (Russell 66), Cadden; Dallas (Watters 66), Cole.
Unused: Killip, Nejman, Shepherd.
Yellow cards: Styles, de Givegney.
Goals: Cole. 71.
Oxford: Beadle; Long, Moore, Negru, Brown; Brannagan, McGuane; Mills (Goodrham 61mins), Bodin (Stevens 71), Browne (Rodrigues 28); Harris (O'Donkor 71).
Unused: Eastwood, McEachran, Smyth.
Yellow cards: Brown, Brannagan.
Goals: Brannagan 8 (pen), Williams OG (53), Goodrham 88.
AS IT HAPPENED
3:02pm

3:03pm

3:04pm

3:05pm

3:06pm

3:07pm

3:08pm

3:08pm

3:10pm

3:13pm

3:13pm

3:14pm

3:18pm

3:20pm

3:22pm

3:24pm

3:25pm

3:26pm

3:28pm

3:29pm

3:29pm

3:33pm

3:33pm

3:36pm

3:38pm

3:41pm

3:42pm

3:43pm

3:43pm

3:45pm

3:45pm

3:46pm

3:47pm

3:51pm

3:52pm

4:06pm

4:08pm

4:13pm

4:13pm

4:13pm

4:14pm

4:15pm

4:16pm

4:16pm

4:17pm

4:17pm

4:19pm

4:21pm

4:22pm

4:25pm

4:26pm

4:26pm

4:29pm

4:32pm

4:32pm

4:35pm

4:36pm

4:36pm

4:37pm

4:38pm

4:39pm

4:41pm

4:44pm

4:44pm

4:44pm

4:45pm

4:48pm

4:49pm

4:50pm

4:51pm

4:51pm

4:57pm