Neill Collins says the first fortnight of Barnsley's season has been underpar and the squad is currently 'fragile.'
The head coach, who arrived from Tampa Bay Rowdies with less than a month before the season began, started with a 7-0 hammering of Port Vale but, since then, has drawn at Bristol Rovers then lost 3-1 at home to both Peterborough and Oxford.
He told the Chronicle: "I have learned a lot about the group. It's probably been below par. Even with all the issues we have dealt with – with injuries, illnesses and suspension, I still think we're not getting basic elements you would expect.
"But I knew it would be a really tough start. I thought Port Vale would give us a big boost in confidence but, since then, we've seen how fragile things are right now.
"These are good moments to see who is going to step up. We need more from every area of the team."
Collins will now have a rare week without a Tuesday match to work with his squad on the training pitch.
"Saturday to Saturday weeks are huge - especially at this stage of the season.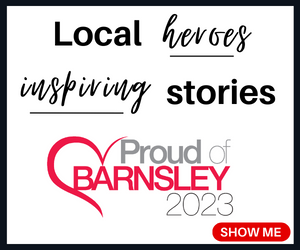 "In terms of being able to do good work on the training pitch, and bed some of the new guys back in. We will have Corey O'Keeffe back in training which will be huge. Josh Benson won't be match fit but he comes back in to train."
Midfield star Adam Phillips signed a new contract this week until 2026. Collins said: "We have missed Adam at the start of the season. It will be huge to have him here for the long-term and a player that is committed to the club."
The night before the Oxford game, chairman Neerav Parekh told a fans' forum that Liam Kitching and Jordan Williams would both not be sold this window. Both players have endured a tough start to the season, particularly captain Kitching who has made some errors for goals while being linked with a move away.
Collins said: "You want to keep your best players. But football is very fluid and you're only as good as your last games. We have guys who will have to improve to reach those levels they have reached in the past."
Collins dropped striker Oli Shaw from his squad on Saturday and brought in young homegrown talent Aiden Marsh who missed a good chance to level. The head coach said: "Oli was available but I thought Aiden Marsh deserved an opportunity after scoring in the League Cup and a hat-trick for the under 21s.
"That's the way you should go. If you put yourself forwards, train right and score goals, we have to reward that.
"Oli has had a good opportunity, has done some good things, but we have competition and young players. Aiden came on and helped us."
Meanwhile, Barnsley's game with Portsmouth on September 9 has been called off due to international call-ups for Pompey.