FOLLOWING the monumental rise of Beth England and women's football on the world stage, an inquisitive local has decided to explore the history of Barnsley's female football clubs - and how her own family fits into it.
Amanda Stoner, a visitor service assistant at Barnsley Museums, is the granddaughter of Frieda Stoner, a player for one of the first recorded women's football teams in the area - the Monk Bretton Ladies.
The team was originally founded by Frieda's father, Joseph Henry Dodd, to raise money for the families of those affected by the general strike all the way back in 1926.
Amanda told the Chronicle: "My dad was clearing out his house and asked if I wanted my grandma's old shirt and hairnet for the museum.
"I was confused about what he meant at first - he explained it was the football shirt she wore, he'd kept it all that time.
"We ended up finding out in the Chronicle archives that my great-grandad organised the first ladies football tournament - from what we can gather he put ladies teams together in each district and made it a competition."
The first recorded reference to this was made in September 1939, during Joseph's obituary within the Chronicle - which states 'Mr Dodd was the first to organise a ladies football team for the relief of distressed children during the 1926 strike'.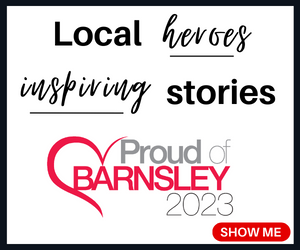 The old football shirt now hangs in the Experience Barnsley Museum however the hairnet - which appears to be part of the teams uniform - has unfortunately been lost.
Having found out about this, Amanda began to investigate the matter further.
She added: "They ended up making it to the final against Honeywell - these are the only two teams we know about.
"My grandma remembered playing other matches aswell but we don't have any records.
"Honeywell won in the end and on the picture we have of them you can see they've got other medals."
Beyond a further article in the Chronicle, written by Kath Parkin in 1993 where she interviewed Frieda, Amanda and the museum have no other information about the ladies teams of the time.
"We've not got a clue how they first came together - we've got no idea who the other members of her team even are.
"They had a man called Mr Myers who was their trainer - they had managers and secretaries so they took it quite seriously.
"To have progressional photographs done like this is impressive itself.
"My grandma always used to say that when they went on the pitch there were jazz bands playing, there was some razzmatazz to it."
Now Amanda is hoping to gather more information about these teams, calling out to anyone who knows any more details or has any pictures and memorabilia to come forward and share.