CONSTANT vandalism has set back the opening of the Dearne Valley Bypass once again - prompting additional police patrols to be introduced.
The A635 road closure between the Doncaster Road and Barrowfield Road junctions has been in place for the last month after a car was set on fire in the Lockwood Lane underpass, causing serious damage.
The council recently secured the Phoenix Road and Lockwood Road entrance with new fencing to allow for the testing phase to begin.
A council spokesperson said: "Unfortunately, on Monday August 14, this fencing was vandalised again.
"Due to the continued vandalism, it has not been possible to install the temporary internal structural supports to allow us to begin the testing phase safely.
"This means the required specialist testing for the underpass structure cannot commence this week as planned.
"We are working to repair and further brace the fencing this week and secure the site again to allow the internal props to be installed without risk of damage.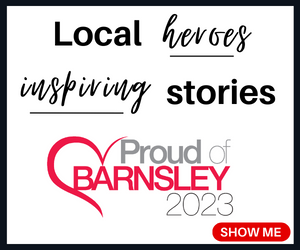 "Please be assured that the safety and wellbeing of road and underpass users remains our topmost priority.
"Your continued patience and understanding is appreciated as we work towards repairing the damage to the underpass and reopening the bypass as soon as possible.
"We are working with our Safer Neighbourhood and Policing team to carry out additional patrols around this area.
"If you know anything about this vandalism, please contact safer@barnsley.gov.uk."
You can keep up to date with the progress of the closure on the Barnsley Council website.