BARNSLEY will visit the side who have made the best start to the League One season when they face Wigan Athletic from 3pm.
The Reds have collected four points from their four games so far, following Saturday's 3-1 loss at home to Oxford United.
The relegated Latics started the season on minus eight points after failing to meet an EFL funding deadline.
They have been taken over by local billionaire Mike Danson and began the season with 2-1 wins at Derby County then at home to Northampton Town before drawing 1-1 at Carlisle United.
They gained an impressive 4-0 victory at near neighbours Bolton Wanderers, who started the game top, on Saturday, leaving them on two points.
They are now out of the relegation zone in 19th place and would be top without their deduction. They would overtake the Reds with victory.
Head coach Neill Collins told the Chronicle: "They have deservedly won three games. They play a good brand of football and build out from the back. But they have (Charlie) Wyke up front who they can play up to and good wingers.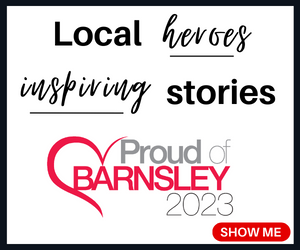 "They are just a really good side and we're going to have to go there and be better than we have been. If we have everyone in the team playing as well as they can, we will have a good opportunity of winning. You have seen from all the results in the league this season it is going to be very competitive with all teams winning and losing games."
Collins played with Wigan manager Shaun Maloney for Scotland under 21s.
He said: "I know him and he's done a good job. He has built on what he learned from last year. They have some really good players. It's a huge test. I think we've played three teams who will be up and around it and we play another one."
On Wigan's off the pitch problems, Collins said: "Every club has their own issues across the board. You can see Shaun has started to implement the things he wanted. They lost some guys but kept a lot and added good players early. They have kept a consistent team so far. They have had their troubles."
Collins has had a free week in training with no midweek games for the first time this season.
He said: "It's been very beneficial. We all want to see improvements. I know what it looks like, getting better. Sometimes it doesn't look like you are.
"We all have selective memories and always look to the end of the season and where we ended up.
"Speaking to the staff who have been here years, there have been ups and downs. Now we're going through downs in terms of performances and results.
"But we know our work will pay off and we'll get better. I think we've made big strides this week and I hope we see the benefits of that but, as we know, there are no guarantees."
Collins added: "There has been an emphasis on getting better across the board. Last season the team built steadily. The starts to the two seasons have been quite similar on and off the field.
"I thought we would take on more of that stuff but you have to recognise what got the club to that point and try to do those things again.
"We all recognise our part in the last two results. My part could be team selection, how we prepared. The players have all got to look at it. Some of them know they haven't been at their best. It comes from consistency, structure, playing games together. We had guys starting their first games. Last season players knew their roles and knew the guys next to them, we're starting that again."
Wigan have conceded the most shots on their goal in League One this season and Barnsley the second most.
Barnsley's top-scorer Devante Cole had a disappointing two-year spell at Wigan between 2018 and 2020, not scoring or starting a game and coming off the bench seven times amid loans to Burton Albion and Motherwell.
The two clubs have met 16 times, nine of which were in the last decade.
Barnsley have won four, losing six.
Their only ever league win over Wigan was at the DW Stadium on the final day of the 2015/16 season when the Reds triumphed 4-1 over the title-winning Latics to secure a place in the play-offs which they won.
The last time they were both in the same division was in the 2019/20 season which brought two 0-0 draws with red cards in each game. Barnsley's Ben Williams was sent off in Wigan and the Latics' Danny Fox at Oakwell behind-closed-doors due to Covid-19.
Wigan were relegated that season following a 12-point deduction for entering administration which spared the Reds who won at Brentford on the final day to send Athletic down. Wigan won promotion from League One two years later, swapping places with the Reds, but were relegated after one season.