Neill Collins was 'very satisfied' with Barnsley's 2-0 victory at League One bottom club Cheltenham Town on Saturday.
After an even first half, Devante Cole and Max Watters secured the victory on Collins' 40th birthday.
Collins said: "I am very satisfied with the three points and clean sheet. Like you would expect away from home against a team that need points, they put us under pressure with a lot of set pieces and balls forward. Our goalkeeper stood tall a couple of times but we created two or three great moments in the first half. Devante Cole's (disallowed) goal was onside. It felt like Jack Shepherd's header was over the line.
"At half-time there wasn't much in it but I felt, if we could show more quality and deal with the set pieces, then we would have a good chance. And we did that. We put them under pressure, got the goal and, after that, we looked comfortable by and large.
"Our defence stood up to the pressure excellently in the second half."
Cheltenham were last and hadn't scored this season but Collins challenged his players to approach the game in the same way as their 2-0 win at Wigan a week earlier.
"Sometimes as a player subconsciously you can expect it to be easier because of the opposition's position in the table. I don't think that was the case today and they answered that question quite well.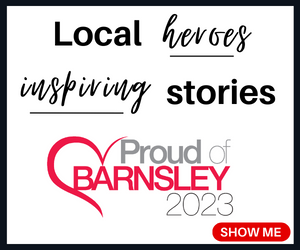 "To follow up a difficult at fixture in Wigan with a fixture where people's expectations are high is good. We're building a little bit of momentum but we have to keep working hard. We have to be relentless with our work ethic going into the winter. It makes our start to the season a little bit more positive and gives us a good platform."
Player Barry Cotter added: "We're coming to a place where they haven't had the strongest start to the season and they're coming out to make a statement so for us to build on a great result last week was really important.
"It was tough but we were better all around. They were in our faces but we dealt with the challenge very well."
Liam Roberts had to come to Barnsley's rescue on several occasions. Collins said: "He made too many saves for our liking. But the type of chances today can be more difficult to plan for. Of course we want to defend those moments better."
Cole's opener came from a brisk counter-attack following a home corner. Collins said: "It's the second time we've done that because Devante scored similarly in the fist game. It's about reactions and our players reacted really well.
"Devante is so calm, so composed, full of confidence. He is putting the work in and getting rewarded."
Cotter added: "There were four guys running. I was the fifth one and I said 'look, I'm stopping.' It still wasn't easy and it was a good finish."
Watters was dropped to the bench but came on and scored. Collins said: "Max was excellent.
"The game was made for him at that time. It's up to me over time to let the players see they are all important. They put their importance based on my starting 11 but Max was equally important off the bench. I am glad he got rewarded."
Corey O'Keeffe was left out due to a minor injury while Callum Styles was not included in the squad after staying with the Reds following the closure of the transfer window.
"As you can imagine there have been lots going on in the last two days. But when Callum comes back from international duty he will be fully committed to Barnsley. If he continues his training performances, I am sure he will find himself featuring in the team. It was my decision."
On the sale of captain Liam Kitching to Coventry City, Collins said: "We lost a very very good player but we lost him for an awful lot of money which will stand the club in good stead longer-term. It might make my job more difficult shorter-term, but I can understand why it's hard to turn down that amount of money for a League One centre-back.
"You always have to think about Liam Kitching – it is life changing for him financially. You can respect that."