ROCKINGHAM go into the final day of the 2023 season in the promotion places with several other Barnsley teams in contention to go up in other divisions.
Rockingham are ten points clear in the second Division One promotion place with a game left.
Jawad Akhtar took six wickets and Tinashe Muchawaya three to bowl Wakefield Thornes 2nd XI out for 121.
Ben Dalton carried his bat with 68 not out with ten fours and a six as Rockingham won by nine wickets.
Green Moor were dismissed for 126 in a six-wicket loss to leaders Ackworth.
Worsbrough Bridge face a decisive final game at fellow Division Three promotion-chasers Oughtibridge on September 16. Bridge won at home to Caribbean Sports to go ten points clear in the third and final promotion place.
Oughtibridge are fourth so whoever wins outright will go up.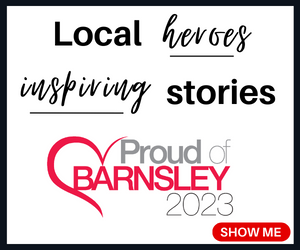 Mark Wilkinson made 71 not out off 55 balls with five fours and four sixes in Worsbrough's 209 for six.
Liam Levitt took four wickets and Adam Hague three to dismiss Caribbean Sports for 154.
Monk Bretton won the title at Sprotbrough 2nd XI. Harrison Hayes made 101 with 17 fours and a six as the Monks posted 210. Steven Honeyman and Ryan Haworth took three wickets each to remove the hosts for 176.
Kexborough are two places and eight points off safety after being bowled out for 83 chasing 136 at Oughtibridge.
Thangarajah Jerushan took four wickets and Robert Mynett three.
To stay up, Kexborough need to win their final game at bottom club Stocksbridge and hope the two of the three teams above them lose.
Promoted Wath 2nd XI defended 138 by bowling Bradfield out for 80.
Harrison Roebuck took five wickets and Sam Whitlam four.
Cawthorne 2nd XI chased 144 for a five-wicket win at Millhouses.
Luke Aitken made 51.
Wombwell Main gave themselves a chance of promotion from Division Four by skittling Handsworth for for 99 in a four-wicket win.
Richard Wilkinson took three wickets for Main who are two points off the third promotion place and four off second, with three to go up.
They must win their last game and hope one of the two teams above them falters.
Higham tumbled out of the top three down to fifth after being skittled for 88 chasing 233 at home to champions Barnsley Woolley Miners 3rd XI.
Barnsley's Alex Gough took five for 18 after Mark Kenny made 62. Higham's Gareth Kilburn took four wickets.
Higham are ten points outside the promotion places but have a game in hand on September 23 so two wins would likely secure a place in the top three.
Silkstone United were skittled for 103 in an eight-wicket loss at Upper Haugh.
They are four points adrift in the relegation zone so must win their final game to have a chance of survival.
Rockingham 2nd XI chased 107 for a four-wicket win at Sheffield Collegiate 4th XI. Andy Shore took five wickets.
Penistone moved out of the Division Two relegation zone with victory at champions Warmsworth.
Tom Reid made 92 in Penistone's 214 then Chris Walmsley and Matt Scholey took three wickets each to bowl the hosts out for 150. They are two points clear of danger going into the last game.
Elsecar 2nd XI are in the third and final promotion place after removing Norton Oakes for 94 in a three-wicket win.
Elliott Evans took five wickets.
Dearne defended 150 by dismissing Barnby Dun 2nd XI for 115 in Division Nine. Malcolm Day took four wickets and Luke Copley three.
Molly Whittaker took seven for ten as champions Elsecar 3rd XI dismissed Whiston Forge 2nd XI for 22 in a seven-wicket win.
Darfield 2nd XI dismissed Fishlake for 119 in a two-wicket Division Five win.
Evan Todd took five for 23.
Penistone 2nd XI dismissed Sheffield United 2nd XI for 113 in a nine-wicket win. Charlie Tippett took four wickets then Robert Armitage made 52 not out.
Mathew Tarbuck made 64 but Houghton Main 2nd XI fell 14 runs short chasing 205 against Hatfield Town 2nd XI in Division Seven.
Wombwell Main 2nd XI are in the third Division Eight promotion place after they bowled Worsbrough Bridge 2nd XI out for 169 in a five-wicket Division Eight win. Tom James hit 53 not out off 46 balls with five fours and two sixes.
Wombwell are in the top three by ten points but have no games left.
Bridge then won by 112 runs at Wath 3rd XI. Lewis Wilkinson hit 70 not out off 71 balls in Bridge's 202.