A BARNSLEY bodybuilding champion is hoping to dispel rumours about women in the industry - in a bid to get more people to get involved.
Collette Evans is the British Natural Women's Bodybuilding title-holder - though she currently only takes up the sport as a hobby.
She's hoping to turn professional in the near future, and wants more of her peers to get involved with the sport.
She told the Chronicle: "I first got involved in the world of lifting weights when I joined BPL Metrodome when I was 16, I've always gone to the gym but never been sporty.
"I then went onto compete in my first bodybuilding competition in 2015, later taking up powerlifting and then going back to bodybuilding in 2021 where I placed first in Britain and third in Europe.
"The journey of a natural female bodybuilder is not just about gaining muscle or achieving a certain aesthetic - it's a testament to resilience, dedication, and a relentless pursuit of strength and health.
"It's about rewriting the narratives that have confined women to limited roles and appearances."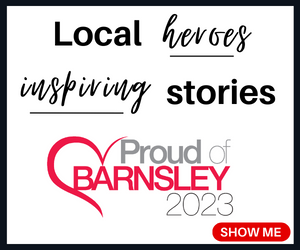 Collette wants to dispel the rumours and ideas that women shouldn't get involved with the sport.
"Female bodybuilders look masculine - this is one of the most common misconceptions," she added.
"While female bodybuilders do build significant muscle mass, the perception that they all look overly masculine is inaccurate.
"Many female bodybuilders - especially naturals like me - maintain a balance between muscle development and maintaining their femininity.
"Female bodybuilders don't face challenges like men is another misconception.
"Women in bodybuilding face unique challenges related to gender bias, stereotypes, and unequal representation in the sport.
"They work just as hard as men to succeed in a male-dominated field.
"Bodybuilding is a science, and for me, it's interesting."