BUSES will no longer serve a village after dark just months after Stagecoach reinstated the service following a spate of antisocial behaviour.
In October last year, Stagecoach suspended all services running into the Thurnscoe area after 5pm after missiles were launched at passing buses.
Following a six-month hiatus, the bus operator working alongside South Yorkshire Police brought back the service to Thurnscoe in a 'trial period' in May.
However, they said at the time the service would be stopped again should antisocial behaviour continue.
Stagecoach confirmed this week that the bus service will no longer be running with a decision to suspend the service 'indefinitely' announced.
Buses 219, 219a and 226 will now not serve the area each day after 6pm for the foreseeable future.
A spokesperson for Stagecoach said: "This is due to repeated antisocial behaviour and vandalism.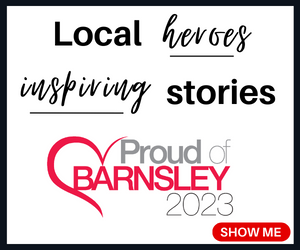 "We have worked closely with South Yorkshire Police and local authorities over an extended period to find a resolution however incidents have continued.
"This decision has been made as a last resort to ensure there is no risk to the safety of customers and colleagues on board our buses.
"After 6pm the 219 and 219a will not serve stops from Great Houghton, Thurnscoe Lane, Stonebridge Lane to Goldthorpe Fields End Road and Dunsil Lane in both directions.
"Also from 6pm, the 226 will only run between Barnsley and Goldthorpe Barnsley Road or Highgate in both directions."
High-visibility patrols have been conducted by South Yorkshire Police following the increase in antisocial behaviour, though this has not stopped incidents from occurring.
In addition to the bus network, officers are working closely with the British Transport Police to combat similar antisocial behaviour affecting the rail network.
Their officers have already identified a number of individuals who were throwing stones at trains, and joint operations to target this criminality will continue.
Coun Sue Bellamy, who represents the Dearne North ward, had been calling for the bus services to return following the first suspension.
She said that the bus service needs to be back in action 'as soon as possible.
"Hard work performed by South Yorkshire Police, Barnsley Council's Safer Neighbourhood Team and others has led to a clear reduction in antisocial behaviour in our community," she said.
"It's about time Stagecoach rewarded that hard work with a return to a full bus service one that serves our community past 9pm.
"The safety of passengers and drivers must clearly come first but in my view we should get the service back as soon as possible."
Sergeant Karen Holmes, from the South Yorkshire Travelsafe Partnership, said that drivers had been 'threatened' by members of the public.
She added: "We are working closely with our partners in Stagecoach Yorkshire to address ongoing issues surrounding antisocial behaviour, which continue to cause concern in the local community.
"Ongoing operations completed by our neighbourhood teams has recently seen decreases in antisocial behaviour offences across Barnsley as a whole, including in the Dearne and Goldthorpe areas.
"Stagecoach services have previously been significantly impacted by groups engaging in antisocial behaviour, with buses being damaged and drivers being threatened.
"This type of behaviour is incredibly dangerous and could have large consequences for those travelling on the bus, other motorists and the wider public."