MANVERS Lake's inaugural dragon boat charity shield race was an 'overwhelming success', according to its organisers.
Taking place earlier this month, the event saw teams from across the country compete for the top gong.
Team Crossfit picked up the charity shield after winning the final race - and Wentworth and Dearne MP John Healey said the event was fantastic.
He added: "You couldn't ask for a better setting - Manvers Lake is an amazing place for all the community to enjoy.
"The facilities and activities that Manvers Lake and Dearne Valley Trust offer enhance our area and sense of community.
"It was great to see so many people at the event helping to raise funds for the trust so they can continue to provide these fantastic facilities and activities for all to enjoy."
Trevor Coldron, the site supervisor and the team manager of Manvers Dragons, added: "Thanks to everyone involved in our first 'charity shield' event.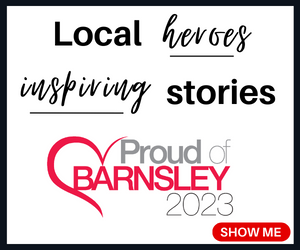 "I would personally like to thank all the teams who entered and special thanks to the Manvers Dragons and club volunteers who helped make the event run smoothly, without which it couldn't have gone ahead.
"A huge congratulations to Crosscut, the first winners of the shield.
"I'm looking forward to next year."