Officiating at athletics events started by chance for Malcolm Fletcher but he now has been recognised by the sport's governing body.
The 70-year-old from Wombwell was presented with the 'official of the year' title at England Athletics' Community Volunteer Awards ceremony held in Birmingham over the weekend.
In a 37-year career, Malcolm has officiated at the London 2012 Olympics, the Commonwealth Games held in Manchester in 2002 and the world student games in Sheffield.
He has also ratified a number of world records and was officiating the race that saw Jessica Ennis-Hill claimed heptathlon gold in the 'super Saturday' at the Olympic Stadium in 2012.
Not bad considering how he stumbled into the sport.
He said: "It was all my daughter's fault. She got into athletics and I was asked: 'isn't it time you came and helped out?' Now I've been doing it for 37 years. I've found a little niche in life.
"I made sure I was in the right place at the right time to see Jess win gold.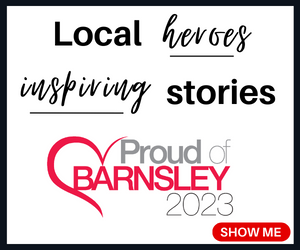 "I've seen her grow up and that was a great moment.
"I was never an athlete myself, but I played football. Athletics has definitely filled my time up."
Receiving the award over the weekend was enjoyable for the retired mechanical engineer.
He added: "I was nominated in the regionals and then went through for the national award.
"It was a good night in a posh hotel."
Malcolm is the chair of the Yorkshire and Humberside regional council for England athletics and is associated with Barnsley AC.