PARENTS have blasted a school for alienating low income families - after youngsters were sent home with requests amounting to £2,000 for trips abroad.
When Stacey Taylor's two children brought home permission slips from Netherwood Academy for the excursion, she was shocked to discover the bill and fellow parents have taken to social media this week over the 'unfair' charges.
Requests have been made for three excursions - which would take place within a matter of months - and would set Stacey back £450, £500 and £1,000 for trips which the school dubbed as 'academic'.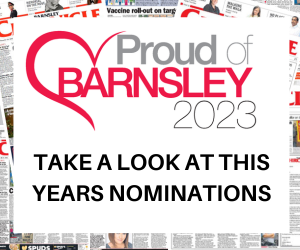 "For some people £500 or £1,000 is their entire budget for their summer holidays and I don't think it's fair that the school has put the parents in a position like this," Stacey, of Bond Street, Wombwell, said.
"Of course kids are going to get excited about potentially going to Disneyland or Italy, but for some people it's not an option at all.
"None of us want our children to miss out on things but it's horrible that the school has created an economic divide by demanding so much money from the parents.
"One of the trips is to Italy where the students will learn how to make pizza and pasta. That will cost £500 but the thing is there are loads of Italian restaurants in Barnsley where the students can learn without it costing hundreds of pounds.
"It's bad enough that my children came home with the permission slips but I would hate to imagine how low income families feel when they're faced with this amount of money."
Stacey has lodged a complaint with Astrea Academy Trust - which runs the Wombwell school - about the rising cost of trips, stating that it is unfair to put families in the tricky position.
Claire Gooder, on Facebook, added: "My child came home with a letter for New York costing just over £1,000 for four days. No way can we afford that, I find it unrealistic and unfair for the children because they are left heartbroken when parents say no."
Another parent, Samantha Swayne, said: "The kids can't have branded shoes to not single others out but the school then sends out letters for trips costing a fortune. A whole family could go away for that price, it's ludicrous."
Executive principal Eric Jackson defended Netherwood's trips in a letter - saying they represented 'excellent value'.
"I should make clear that these trips are not compulsory and students are not given a letter unless they ask for one," a statement said.
"The trips are being run during school holidays which mean staff give up their own time and breaks from school and miss spending time with their own families to take students on trips to experience new things, when they may not be given the chance to do this at home. They are in no way 'jollies'.
"Turning to the specifics of each, I have spoken to the lead members of staff who have assured me of the excellent value they have secured.
"For example, with the trip to Disney, this will cost between £406 and £436 per pupil depending on how many students bring in their slips. This compares to a typical cost of £487 per person.
"In addition, the deal we have secured also includes breakfast and evening meals, a walking tour in Paris and return transport.
"We have planned trips a year in advance to give families the chance to spread the cost and make payments in chunks.
"As an academy we do offer lots of trips and visits within the UK and try our best to make them affordable for everyone, but we also offer trips abroad to allow students to experience new things.
"Any students who do suffer any financial hardship are asked to speak to staff so that this can be looked at and any help offered where possible."