Tonight will see Josh Wale walk to the ring ahead of his 15th major title fight and he is treating it as his biggest yet.
The Brampton featherweight, 31, has enjoyed a long and successful career at the top of the sport in Britain and could go one step further with victory over Ghana's Felix Williams for the IBO international title at Ponds Forge, Sheffield. The fight is set to be broadcast live on FreeSports.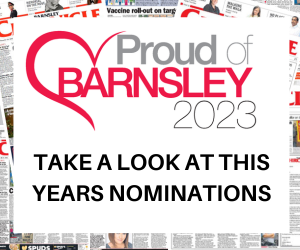 Williams is the champion and has a formidable record of 28 wins (21 knockouts) and just one loss, but this will be his first contest outside of his homeland. Wale's dad and trainer Mick has, as always, done the research and allows his son to focus on being in prime condition. Josh said: "My dad will even know his shoe size. He tries to find out everything.
"He's a southpaw so we have been preparing by sparring against southpaws and have come up with a plan for that. He will have never boxed anyone like me before. He has had it all his own way but people know what they're going to get with me. I have been boxing at the highest level for so long. I have to take him on his record and expect him to be at his very best. I've always said that, if I box to my best, then it doesn't matter what the opponent brings.
"It's a massive fight and tells us where we are at featherweight. I've had two good wins at this weight. I am hitting so hard. There aren't many fighters who take their power up with them but it feels like mine has increased."
Wale has won the Central Area, English and British titles and has also fought for the Commonwealth and European belts at lower weights. This is a move up to international level and a win could catapult him into the upper echelons of the sport. No pressure then?
"I have had a sterling career but that doesn't mean that I don't want more. I feel just as good now as I ever have. If I end this year with this win then it will probably go down as my biggest achievement. It's as big as winning the British title. I was written off at the start of the year (after losing to Brad Foster for the British super-bantamweight title). It would be a brilliant way to end the year."
Wale is fully in 'fighter mode' now. Last weekend saw the experienced fighter in the corner with younger brother Dempsey who he trains at their gym in Mexborough. Josh has also been cornering Sheffield's Paul Scaife as he embarks on a career as a journeyman. It's a learning experience for him and ensures he continues to add to his ringcraft knowledge.
"You see things from a different point of view," added Wale. "Not every kid or every style is the same so I'm learning and picking up more experience. That's why I got my coaching badges. "Boxing is just what we do as a family. I learned from my dad and my brothers have both boxed as well. "I want to stay in boxing." Dempsey's lack of amateur experience means he is leaning on his elder brother heavily and Josh is impressed so far. "He is learning on the job and is improving all the time."