RENAULTSPORT, to me at least, represents just about the final word when it comes to hot hatch magnificence - no other performance arm has created cars like the ones they've done, time and time again.
Think back to the two versions of the crazy Clio V6, for example. They plucked a humble supermini from obscurity, pulled out its rear seats and shoehorned a 3.0-litre V6 where children once sat. If that doesn't get you hooked on a brand, what will? No-one else would do something as outlandish as that, but they came back for a second pop and I've been hooked ever since.
But it's not just the rear-wheel-drive V6s. My mind thinks of the Clio 182 Trophy - a car I owned for three-and-a-bit years - with its trick Sachs dampers nicked from touring cars and fitted as standard to the 500-example little ball of Capsicum Red joy. There's the Megane R26 and the R26R - the former was another one of my ex-loves - as well as the 275 Trophy-R and the recently-released, carbon fibre-wheeled Trophy-R in its second generation.
They've always been affordable - apart from the new £70,000 Trophy-R, of course - putting things like steering feel and a sorted chassis before headline-grabbing power outputs and quality interiors. If you're into driving nonsense-free cars without much in the way to dilute your experience, Renaultsport has always resonated with enthusiasts.
The 'regular' Trophy gets off to a flyer purely because of how it looks. Its eye-catching design has that typical French flair - the front and rear lights are gorgeous, the flared arches evoke memories of muscular Clio V6s of the past and while it isn't as 'out there' as the Honda Civic Type R (what is?) it's better looking through my eyes. It's accentuated somewhat by this test car's brilliant Liquid Yellow paintwork, which first arrived on the tiny Clio 182 in 2004.
Open the driver's door and you're met with lashings of alcantara, the suede-like racy material that's commonplace on most fast cars these days, and an iPad-like touchscreen system which works well, housing the heating controls and sat-nav. Get settled and the optional Recaro seat immediately feels right; it clasps your sides, it sits low and looks the part. In front is a part-alcantara, part-leather steering wheel with a 12 o'clock marker which feels nice in your hands, and to the left is the standard six-speed manual. A semi-auto, paddleshift-operated gearbox is an option for those strange people who think hot hatches shouldn't be involving.
Prod the start button and the 1.8-litre engine fires into life with a nice thrum. Select 'Sport' or 'Race' and the decibels rise, but with either selected the Megane's ride becomes noticeably stiffer. That's not a problem in my opinion - hot hatches, especially wearing the proud Renaultsport badge, have always had a harder edge than their rivals and while it can feel harsh on some surfaces, it's perfectly acceptable in a car of this type.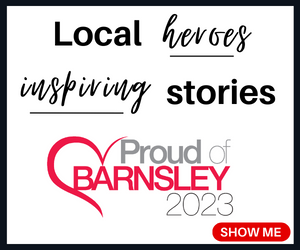 The new Megane's party piece is the way in which it steers. In most cars your steering inputs control only the front wheels, but the Trophy and indeed its lesser '280' stablemate has a trick four-wheel steer system hitherto found in cars without six-figure price tags. Below 37mph, or below 62mph if the car's in 'Race' mode, the rear wheels turn in the opposite direction to the fronts.
This helps the nose dart into corners much more keenly, negotiating tight corners with ease. It also gives the car an incredibly good turning circle for its size - a genuinely useful addition when you're in a tight spot. Venture towards higher speeds and the rears slightly angle themselves parallel with the front wheels, effectively lengthening the wheelbase for stability purposes, and at first it's quite hard to get your head around as you know something new is happening underneath you.
The front end's turn-in is nothing short of phenomenal. It gives the car a unique feel, it's alert to the slightest of inputs through the steering wheel and enables absurd cornering ability.
While some competitors for the hot hatch crown have gone four-wheel-drive, forsaking involvement in favour of 0-60mph times, Renaultsport's engineering wizards have opted to remain with its tried-and-tested set-up - front-wheel-drive - and while the decision isn't a bad one, the front tyres do scrabble for traction under load and the power does result in a decent amount of torque steer, so you do have to be alert at this time of the year.
I've always been a firm believer that performance cars without absurd amounts of power should have manual gearboxes, but strangely the Trophy's is perhaps a bit too notchy and if anything it's the only part that lets the side down. It's not bad, but when it's going up against a Type R's simply perfect six-speed manual, its foibles are magnified - especially so its positioning as my left arm struggled to get into a comfy position.
However, get away from that minor blip and there's undeniable magic to how the Trophy goes about its business. The combination of its hyper-alert front end and subsequent handling prowess is sensational - it's a Porsche 911 GT3 without the six-figure price tag. While only partially-sighted people will believe a Type R looks good, the Trophy is a looker from all angles.
In truth it's probably five per cent worse than its main rival in most departments, but as an overall package it's a different kettle of fish. The way in which it attacks a challenging road is something else. The four-wheel steer, the darty front end and the pace - not to mention the dramatic pops when you lift off the throttle - make it an absolute belter of a hot hatch, possibly one of the all-time greats.
What. A. Car.