BARNSLEY'S museums team has trialled the first of a scheme designed to make its sites less overwhelming for those with additional needs.
The first 'relaxed' opening took place on Tuesday at Experience Barnsley, in the town hall, and Cooper Gallery.
It saw any noisy exhibits have their sound switched off and visitor numbers monitored to provide a more comfortable experience for people with autism, dementia and other conditions that may make the spaces inaccessible.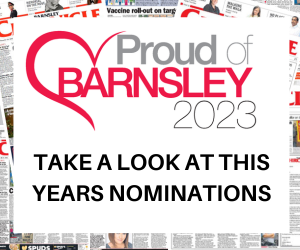 The scheme is one step towards making the sites more friendly to visitors, and follows a review process last year involving audits and focus groups - feedback from which has led the team to make steps such as providing subtitles on video exhibits, large print on descriptions and more tactile objects for those with visual or other impairments.
"It's something a few shops and supermarkets do as well, to make the environment a bit quieter and more comfortable," said formal learning officer Ally Beckett.
"We have been working on our access policy and making changes to make our sites more accessible to everyone.
"We've turned off the audio on exhibits that usually have a lot of noise, so there's no additional noise as people walk around. It's good for people with dementia or autism."
An example of this is the Cooper Gallery's 'Brookestock' exhibition - a music-themed series of pop art pieces usually accompanied by blaring tunes, which has the sound switched off for those who may find it overwhelming.
As part of the scheme, Barnsley Museums sites will be made available to SEND schools (special education needs and disability) and care homes, with large bookings such as those for schools avoided in favour of smaller groups.
Visitors are given packs including ear defenders, sensory toys and torches upon arrival. Further relaxed openings will take place on Saturday January 25, Tuesday 4 and Saturday February 29, and Tuesday 3 and Saturday March 28. There will also be an additional opening at Experience Barnsley's on February 15, including a relaxed craft session themed around the museum's Second World War exhibition.