Charlotte Hutton explores the Barnsley Chronicle archives from this month in 1982.
A BARNSLEY lad has found fame and fortune as a rock star in Japan.
On his recent visit, Paul Hampshire, 19, was mobbed by fans after appearing on television and radio. Pull-out posters were given away in magazines, featuring him in full colour.
Things have happened very quickly for Paul, who left The Danse Society, with whom he played synthesiser, and headed for London.
He joined a group called Panache, again playing synthesiser, and it was the group's Japanese drummer, Paddy Field, who inspired the others to visit his country.
The five lads did a promotional tour of Japan to coincide with the release of their singles Auto Love and Reaction, and they were astonished by the response they received.
Paul was amazed to see hundreds of Japanese girls wearing floppy felt hats, copied from a picture of him wearing one which appeared in a girls' magazine before his visit.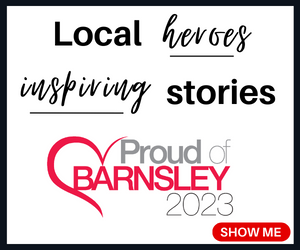 "Things are going really well at the moment. We have had tremendous luck," said Paul.
YORKSHIRE Traction is preparing to celebrate 80 years of service.
In 1902, 'Tracky's' forerunner, the Barnsley and District Electric Traction Company began running trams from Barnsley to Smithies, Worsbrough Bridge and Worsbrough Dale.
By 1929, the company had expanded so much that the Barnsley and District name had become misleading and the name was changed to Yorkshire Traction Co Ltd.
Now 1982 marks not only Tracky's 80th year, but it is the 75th anniversary of Mexborough and Swinton's first trams on February 1, 1907.
To mark their 80th birthday Tracky will be painting one of their new double-decker buses in a special livery.
FOUR Hoyland ambulance men have travelled to the North-East coast to present a teenager with cash that could make her dream come true.
Seventeen-year-old Christine Hunt, of Newbiggin-by-the-sea, suffers from a crippling disease of the nervous system which confines her to a wheelchair and from which no one has recovered.
Ambulance men Kenneth Moxon and David Griffiths met her mother on a London-to-Newcastle express, and she told them that Christine's ambition was to meet her rock star hero Gary Numan.
The men and their workmates raised £150 during one week in December with fundraising activities and collections.
Mr Moxon from Monk Bretton, said: "We had never heard of anyone suffering from this unusual disease before and decided to try and help Christine to make her dream come true.
"It's unbelievable how she idolises Gary Numan. She even has a life-size statue of him and piles of magazines with him in."
BARNSLEY has given Terry Wogan a blankety blank - because of a remark about the town.
"Barnsley is not a place - it's state of mind," he told millions of listeners on his early morning radio programme.
But Pauline Carr, a marketing and sales executive at Ardsley House Hotel, didn't like the comment, and she has now invited Terry to visit Barnsley to give him a tour of the town.