Mike Bahre can understand Barnsley fans' gloomy outlook about the team's survival chances, but believes a win at high-flying Fulham could kickstart a run to safety.
The midfielder will return to Craven Cottage, where he watched the home side win 2-1 over the Reds in December 2017 – with no idea that he would move to Oakwell the following summer.  Bahre said: "It's like a dream come true. I went to that game with an unbelievable atmosphere and now I am playing in exactly that game in that stadium. It is a little bit of a personal push for me. We just have to enjoy it. Not many people believe in us any more because the situation isn't looking good.
"I can understand why some fans think we will go down, because we are bottom. But we have proven that we can win games. My message to the fans would be to try to be confident and positive and believe in us. It's fair enough that some of them don't believe we can stay up, but we believe we can do it and we will try our best until the last minute. A win at Fulham would be a massive push for us and maybe that is what we need. Even a point, which would be normally a good result at Fulham, wouldn't really help us.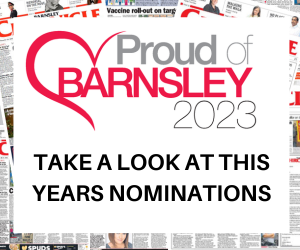 "We had a good run around December so we have proved that we are good enough to have these runs and that's what we need now. Everyone knows we can do it. A big thing is to be harder to play against, to make opponents think they don't want to play against Barnsley. If there is still a chance to stay in the league, we have to take it."
Bahre has played 22 games this season, 16 from the start, with one goal. He missed more than a month of action with illness after being taken off after 26 minutes at Derby County on January 2, the second time Gerhard Struber had brought him off before half-time. He then returned as a substitute for this week's draw with Sheffield Wednesday and loss to Birmingham City.
The German told the Chronicle: "We had quite a good run in December and I was involved in nearly every game then being out due to illness was not easy, especially when we were losing a few games. But I am glad to be back to full fitness now and I hope I can help the team to win matches. For every footballer, it is tough to come off early. But I have talked about it with the gaffer and I don't think about it anymore. It is tough but that is what football is like and it doesn't help me to look back on it. We have to look forward, move on and try our best to stay in the league."