A MULTI-MILLION pound project to improve a stretch of road in an effort to entice more businesses to set up off junction 36 of the M1 is picking up pace - and bosses behind the scheme believe its completion will not be hampered by the coronavirus outbreak.
Cathill, Broomhill and Wath Road roundabouts - allocated as an 'economic growth corridor - will have their size increased which will widen approaches and exits to accommodate more vehicles and improve traffic flow.
The shortage of available employment development land is one of the key drivers of the scheme, according to Barnsley Council, and the scheme was allocated more than £7.3m in Sheffield City Region funding to address the shortfall.
According to a council report, up to 1,400 jobs could be unlocked as a result of 72.9 hectares of new employment land being opened up.
Coun Tim Cheetham, cabinet spokesman, said: "Despite the challenges presented in recent months in carrying out construction works, we are delighted the scheme continues to progress on schedule to deliver major improvements.
"This is due to careful planning and hard work of all partners.
"Not only will this development provide essential traffic improvements, but the scheme will also unlock huge potential for jobs growth, attracting more businesses to the area.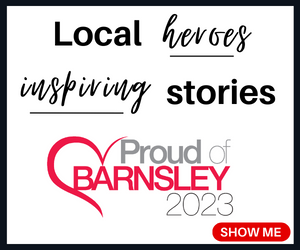 "By increasing them in size and widening the entrance and exit lanes, this will help improve traffic journey times and reduce traffic congestion.
"Also, the proposed introduction of a new access point and roundabout will help with the delivery of 72.9 hectares of employment land in Goldthorpe, providing new job opportunities."
The council has also worked with partners - including the RSPB - to make sure the scheme is delivered in a way that is respectful to the environment, wildlife and nature of both the Broomhill Old Moor Reserve and the surrounding area of the Dearne Valley.
Matt Gladstone, executive director for place for the council, said: "The planned works are not just a highways scheme which will reduce traffic congestion, they will also drive forward our plans to develop commercial space.
"Once complete the scheme will ultimately help to create more and better jobs, improve earnings and increase opportunities for our residents.
"The improvements will strengthen our economic growth, attract more businesses to the area and also help Barnsley businesses to grow."
Developers NMCN say they are 'delighted' with progress on the development.
Managing director Geoff Poyzer added: "This scheme is one of a number of projects we have done in Barnsley and we hope that the relationship with the council will be further strengthened.
"Our sustainable approach to construction and the environment using our innovative approach compliments the council's determination to improve the borough's resilience to climate change and improve connectivity to reduce journey times."