BARNSLEY Central MP Dan Jarvis and Barnsley Council leader Sir Steve Houghton are calling on the government to back a £1.7bn blueprint to help the region's economy recover from the coronavirus pandemic.
Both Sheffield City Region Mayor Jarvis and Sir Steve were at the heart of formulating the plan, which aims to support people, businesses and places and make the local economy stronger, greener and fairer.
The leaders of Doncaster, Rotherham and Sheffield councils, the local enterprise partnership and the business community, trade unions, universities and voluntary sector were also involved.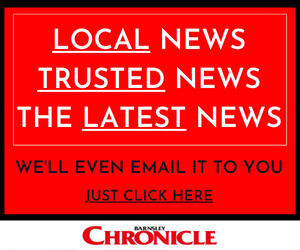 The Covid renewal action plan could support more than 55,000 training and job opportunities, back 25,000 businesses, create 3,000 apprenticeships and help revitalise town centres across the region.
Proposals include a 'South Yorkshire Works' training and jobs guarantee, equipping people with skills needed to find work and help companies grow, an investment and innovation fund so firms can survive and adapt, and an infrastructure stimulus to aid the adaptation of town centres to Covid-19 guidelines and promote green growth ahead of 2040 targets.
The plan was formally approved by the Sheffield City Region Mayoral Combined Authority on Monday, and the mayor and council leaders have called on the government to back the proposals in this autumn's Comprehensive Spending Review, which sets expenditure limits and defines the key improvements the public can expect.
Dan said: "I'm pleased that leaders have formally approved our renewal action plan. We have worked closely together to develop the proposals, which will support workers, businesses and places right across our region.
"We send a clear message to government that South Yorkshire stands ready to deliver not just recovery, but renewal in our economy and society.
"Backing the plan will benefit our region, the north and the whole of the country. Now the government must devolve the powers and invest the resources South Yorkshire needs giving us the tools and resources to get on with the job and build back better."
Sir Steve said: "It's good news that the Sheffield City Region Mayoral Combined Authority has approved the plan. I'm pleased to support the proposals that will help our businesses, create more jobs and apprenticeships, and give people access to training opportunities, all things that are welcome in Barnsley and the wider region.
"We need the government to take notice of the renewal action plan and support us in driving South Yorkshire forward."