THE borough's MPs have backed Barnsley entering the government's strict tier three restrictions in a bid to curtail an alarming rise in coronavirus cases.
Barnsley East's Stephanie Peacock, Wentworth and Dearne's John Healey and Penistone and Stocksbridge's Miriam Cates all backed Barnsley Central MP Dan Jarvis, who announced the Sheffield City Region - of which he is the mayor - would have tighter restrictions.
Stephanie said: "I know the news that Barnsley is moving into tier three will be concerning to many.
"Numbers of Covid-19 patients in our hospitals have doubled over the last ten days, so it's important action is taken.
"Thank you to the frontline NHS staff and carers who are working day and night, and thank you to everyone who is following the guidance ahead of what is going to be one of the most difficult winters our NHS has ever faced."
John added: "In the discussions I had directly with Matt Hancock (health secretary) I wanted to make sure that the extra restrictions are targeted where there is evidence of outbreaks.
"This is why our gyms and bingo halls are staying open when they have closed in other areas with the highest alert level. I've also argued hard for hairdressers and nail bars to continue working safely.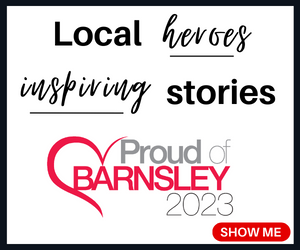 "MPs have strongly backed local leaders in pushing for support for businesses and extra cash for testing, and the Armed Forces are on stand-by to help if we need them.
"But the government could go further. Nationally, Labour is continuing to argue that as we move towards a second lockdown the government has got to step up and support jobs, family incomes and businesses, as they did in March."
Conservative MP Miriam told the Chronicle the government's decision had not been taken lightly, but it was the right move to reduce the spread of the virus, which has seen cases rise dramatically in recent weeks.
"I am also pleased the government and local leaders have agreed on a joint course of action and a substantial financial support package of £41m," she added.
"This will enable us to boost our local public health protection measures, including Test and Trace, and also provide support for jobs and businesses that will unfortunately be affected by new restrictions.
"It is important to state that these restrictions are not open-ended and will be reviewed after 28 days. It is therefore vital that, as individuals, we all work together and play our part in stopping the spread of the virus.
"The next two weeks will be crucial if we are to see the necessary reductions in cases and hospitalisations that will allow us to reconsider the need for tier three restrictions at the end of the initial 28-day period."