A DOMESTIC abuse campaigner whose two children died in a fire started by their father has been recognised in the New Year's honours list for her work to prevent children from having to see their abusive parent.
Claire Throssell has campaigned for the past four years to overturn the presumptive contact bill which allows both parents in a separating couple access to their children regardless if one has a history of domestic abuse.
She began her campaign two years after the death of her two children, Jack and Paul, nine and 12 respectively, who died in a house fire started by her estranged husband in Penistone.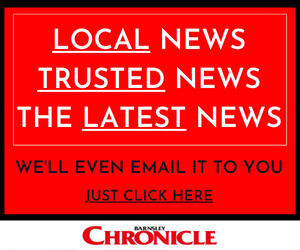 Claire hopes she can prevent children from being forced to have contact with a parent if they have a history of domestic violence and believes that children's voices are not heard during divorce proceedings.
"At the moment, the presumptive contact bill means that when a couple separates it is assumed that both parents will want to and be able to see their children," said Claire.
"However, it doesn't take into account a history of domestic violence or whether the children want to see their parent.
"Like many other victims across the country, I was ordered by a court to let my children spend time with my abuser, their father.
"This contact is the reason Jack and Paul were taken from me, because they weren't safe with the man they called 'dad'.
"They used to beg me not to send them to his house, but if I didn't send them, I would be the one in the wrong and not him."
Claire began a campaign four years ago to put an end to presumptive contact and began a petition to have the issue discussed in Parliament.
Her petition has since reached almost 75,000 signatures of the 80,000 needed to make a change to the Domestic Violence Act.
Her tireless campaigning has earned Claire an MBE in the Queen's New Year's honours list.
"I was absolutely shocked when I found out," she said. "I never expected to be recognised for what I have done because I do it for all the children and families who are suffering with domestic abuse so that no parents has to hold their child while they die.
"I have campaigned for the past four years in Jack and Paul's names to make sure that no more names are added to the list of children killed by their parents. Everything I have done is to stop other parents having their life taken away with their children.
"There are some days I have felt like giving up and joining Jack and Paul but I remember that there is still a lot of work to be done to keep children safe and that spurs me on to keep going."
Due to the coronavirus pandemic, Claire will be unable to collect her MBE at Buckingham Palace until restrictions have eased, but said she looks forward to visiting London.
"I took Jack and Paul there and they had a photo with the guard stood outside the palace," she said. "I'd love to tell them what the inside of the palace is like because we imagined it while we were there.
"When I accept the MBE I will be thinking of my children, and every person who has signed the petition to help bring my fight to the government. Each signature counts and I hope that one day I can tell Jack and Paul that I helped make a difference and I hope that they will be proud of me.
"Their dad took them from me, but their deaths won't be in vain."