CONTROVERSIAL plans for a new children's home which will cost approximately £1m - despite an original estimate of £605,000 - are set to be approved by council bosses next week.
If the plans are approved at cabinet on Wednesday, bosses will move into the second stage of proceedings in search of a property to facilitate either a four or five-bedroom house - though the recommendation at this stage is to progress with the development of the larger option.
It is hoped the property will be secured by March, with the current expected cost of gaining the property at around £1m - the annual running cost is expected to be around £660,000 - modelled on the council's own Spring Lane children's home.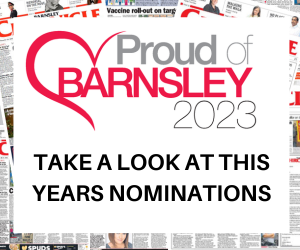 A council report states: "The capital cost of acquiring an appropriate property and associated refurbishment is estimated at £1m - this is based on a recent update provided by asset management - this is an increase to the estimated capital investment of £605,000 quoted in the business case.
"The annual running cost has been estimated at £663,976, with a part year of £458,671.
"The level of cash savings assumed in a full year is estimated at £304,524 - the occupancy rate would need to be maintained at 69 per cent or above for this unit to be financially viable."
The council say their ambition is that all children are cared for by families, and the majority of children in care are looked after in family placements - hence why there are very few council-run children's homes.
However they do admit that in some cases for a small number of children, this kind of provision is best suited and therefore are seeking approval for the new venture.
A council-managed residential homes ensures that children are not moved out of the borough, and that they are receiving the best possible care they could - subsequently reducing the financial impact of using external providers.
In the past five years there has been a year-on-year increase in the number of children in care nationally, which has meant that the number of placements needed is greater than council-managed residential care capacity.
Coun Margaret Bruff, cabinet spokesperson for children's services, said: "This report is driven by what's best for our children - keeping them in Barnsley so they are close to their families and friends, local services and the places they know.
"As part of the proposals, there will be a health and wellbeing support worker working across both children's residential homes to ensure the level of care is excellent and that our young people are supported to have the best possible outcomes.
"I'm confident that the new home will be well-run and provide excellent care for children, while complementing our existing high performing children's residential home.
"If the report is approved, we'll consult with the Care 4 Us Council, to make sure the views of children in care and care leavers are incorporated into the planning and development of this residential home.
"Representatives will also be involved in the recruitment and selection of staff."