A BUS shelter has been turned into a thriving community book swap after locals responded to a daughter's call for help.
The shelter, on Greenside, Mapplewell, spawned from an idea by local woman Anji Ripley, who put out a request on social media to get some new books for her 80-year-old dad Geoff Craven - for whom reading is a 'lifeline'.
She was inundated by people offering their old books, and realised she could do more with them.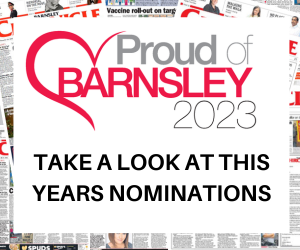 "I had the thought when going past the shelter as I'd heard of other places doing the same thing," said Anji, 53, of New Road.
"I never thought more about it until I put a post out and had so many people contacting me.
"It grew organically from a single person's plea about helping her dad to everyone getting behind it, and really enjoying it.
"My dad was so upset when he ran out of books.
"But he was so happy when I took him a bag of books to read - he doesn't watch television, so reading is a lifeline for him.
"Libraries are doing a great service delivering for people, but some people don't like to have to take books back at a certain time.
"Books are important for people's mental health."
Anji advises people take a book away in a bag and leave it for a few days, but she says people have been bringing anti-bacterial products along to make the site Covid-safe.
Other members of the community have contributed to the space, which Anji says is now full to the brim.
"It absolutely took off and there are around 20 boxes there," she added.
"There's a wonderful selection, and I've picked up a couple of books I never would have read otherwise.
"We're asking people not to drop off books until some more have been picked up."