CAMPAIGNERS calling for a lower speed limit through a village where drivers have been recorded at more than 70mph are celebrating a major breakthrough.
An action group in Millhouse Green has high hopes that, by the end of the year, there will be success in a bid to cut the 40mph limit along the A628 down to 30mph.
Villagers have been pleading for action as the busy road passes a primary school - one of the only places in the borough where this is the case.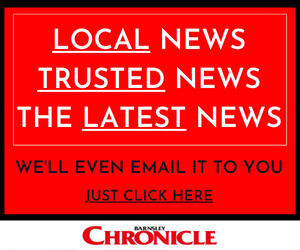 The good news comes after crunch talks were held between lead campaigner George Reid and Barnsley Council leader Sir Steve Houghton.
"This is an astounding success," said George, who helped set up the '30 For A Reason' campaign last year. "I had a really positive meeting with Sir Steve and highways officers. It went better than I thought it would.
"I wanted to point out that our campaign is not all negative, that we are not a bunch of people with pitchforks.
"I think they were quite taken aback. They have meetings with campaigners who are very demanding, but our point is that there is a school involved, the road is too fast near it and children could die.
"We were commended on our campaign and how it has been run."
Barnsley Council said a new limit can't be done now because if a traffic order for 30mph was introduced, police would block it as people are driving above that speed limit.
It is thought that if it was made 30mph, drivers would do 34 to 36mph and they would have to be fined.
"Instead, Sir Steve said work which will be taking place along the A628 will design the road so drivers don't go so fast," said George. "But if we can get speeds down to about 30mph, we can have a new limit - hopefully over the coming year.
"Barnsley Council is moving towards a reduction in 12 months' time."
During 2020, the action group formulated a 600-name petition and enlisted the support of Penistone Town Council, local MP Miriam Cates and ward councillors.
"We can now move forward along with all those who have signed our petition," George added. "It was suggested we reconvene and reassess in a year's time.
"We could have kicked up a stink about this but we didn't think that would achieve anything. Our approach has worked and this is really positive."
The meeting came about after George requested a face-to-face discussion via Zoom and the case was helped by the campaign being chosen to front Road Safety Week in November.
"We got national attention then and that helped," he said. "It is so good to have the highways department on board. We haven't got the 30mph yet but we are heading in the right direction.
"What a Christmas gift this was for us and such a start to the new year. It put a huge smile on our faces."