THE son of former Barnsley Football Club manager John McSeveney has thanked the many friends and neighbours as well as supporters of the Oakwell team who lined the route of his father's funeral cortege.
John, who died aged 89 on December 12, was buried on January 5 at the cemetery at Cawthorne, where he had lived since taking the Barnsley job in 1971.
Predeceased by wife Joyce, as well as son Ian, who lives at Penistone, he left daughters Susan Haigh, Karen Breen and Lynne Barker and eight grandchildren.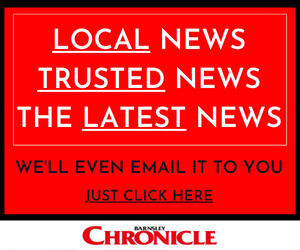 John, from the central Scottish mining town of Shotts, worked as a pit mechanic and played for Hamilton Academical before becoming a full-time footballer with Sunderland, Cardiff City, Newport County and Hull City.
A prolific goalscorer - 152 in league games - he turned to coaching at Hull and managed Barnsley between September 1971 and October 1972.
John later had spells as a coach at Nottingham Forest and assistant manager at Rotherham United and Sheffield United and also coached and managed in Ireland, Guyana and the United Arab Emirates as well as scouting for a number of clubs, including Manchester United.
He was also a committee member and past captain of Barnsley Golf Club.
"Dad knew a lot of people through football and golf, but he was also a sociable man who enjoyed regular walks around Cawthorne, which was a place he and my mum loved, and it surprised us just how many folk knew him," said Ian.
"We had so many kind messages and cards from people both from the village and further afield, and to see so many people line to funeral route to Cawthorne Church was both touching and comforting.
"The cortege was led by a bagpiper, which was what dad wanted, and the atmosphere was very emotional.
"Had it not been for the restrictions on attendance due to Covid, I think the church would have been overflowing, and we'd all like to say thank you to everyone for the respect shown.
"To know so many people liked and cared about dad has helped us deal with his death."